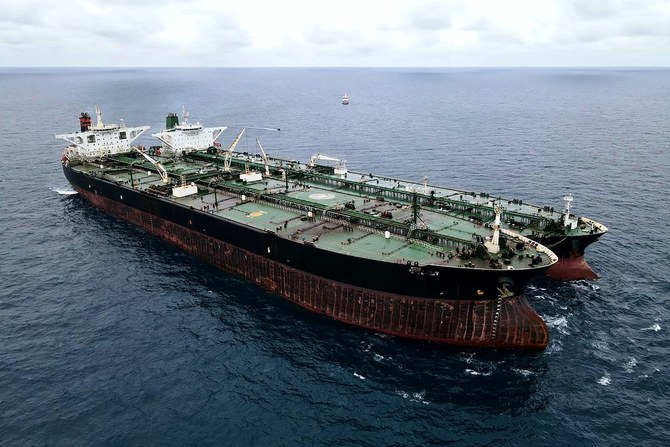 This handout aerial photo taken on January 24, 2021, and released by the Indonesia Coast Guard shows a seized Iranian tanker and Panamanian vessel suspected of illegally transferring oil in Indonesian waters. (AFP)
Indonesian authorities said on Friday that firearms and ammunition have been found on an Iranian supertanker, one of the two vessels seized in the country's waters over a suspected illegal oil transfer last month, Arab News reported.
"Investigators found a sniper rifle, three assault rifles, two pistols, and ammunition on the Iranian-flagged tanker MT Horse," spokesperson Col. Wisnu Pramandita of the Maritime Security Agency (Bakamla) told the news agency.
The Iranian-flagged MT Horse was seized on Jan. 24, over suspicions of illegal fuel transfer.
"We concluded they deliberately did all those violations, and they were caught doing them in tandem," he said.