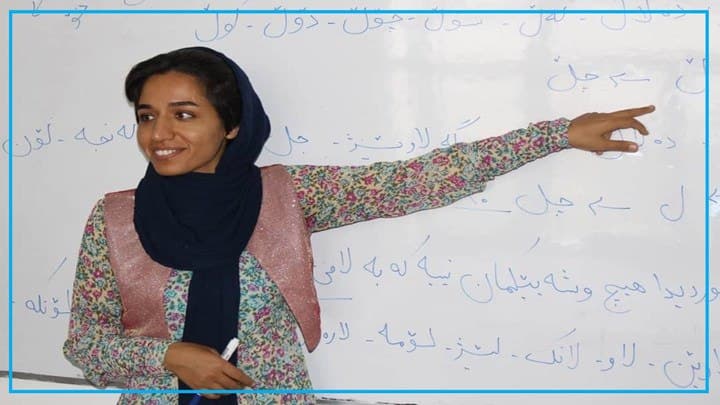 Mohammadi was previously sentenced to 10 years in jail by the  Revolutionary Court
An Iranian court sentenced Zahra Mohammadi, a Kurdish teacher from Sanandaj (Sine), to five years in prison for teaching Kurdish language.  

Mohammadi, director of the Nojin Cultural Association, an organization whose work includes teaching Kurdish language and literature, was accused of "establishing a committee and group that is against the stability and security of the national interests," by Sanandaj's Revolutionary Court.

She was previously sentenced to 10 years in jail by the  Revolutionary Court. Her prison term is now reduced to five years.

My "crimes" are  "teaching mother tongue, distributing chocolates on Mother Tongue Day, and helping the victims of flooding in Lorestan," she said in a video published in her Instagram pager last year, "but this is the humanitarian duty of each individual."

Mohammadi added that if Iranian government assumes teaching mother tongue is a crime, then it is a "holy crime".

Mohammadi was arrested in May 2019. She was initially accused of having ties with Komala and the Democratic Party of Iranian Kurdistan (PDKI), two Iranian Kurdish opposition groups. The court later dropped these accusations.

She was released on bail in December after her case gained worldwide attention and the support of Amnesty International.

She "has been accused of co-operating with Kurdish opposition groups and charged with national security offences for her peaceful activities empowering members of Iran's marginalized Kurdish community, including through teaching the Kurdish language," Amnesty International wrote in their appeal for her release at that time.