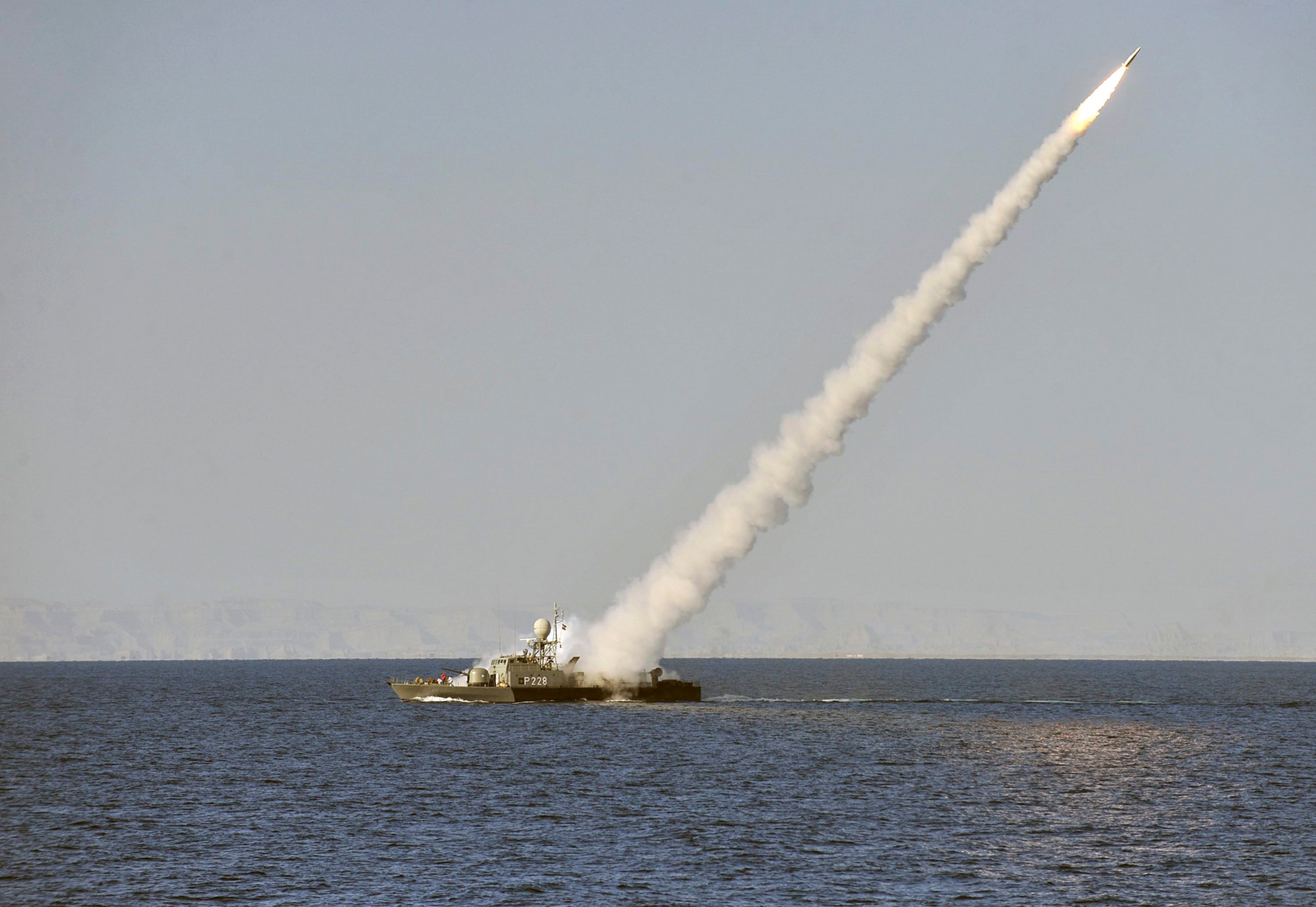 In this image madeAn Iranian Navy vessel launches a missile during a drill in the Sea of Oman, Jan. 1, 2012. (AP File Photo)
The Iranian army announced on Monday that its forces will carry out "major missile exercises" in the Gulf of Oman, starting today.
In an official statement, the army said that the maneuvers would last "two days". The exercises would take place in the Konarak governorate, according to the army's statement.
"The maneuvers would witness the usage of the Makran and Zra boats, which carry missile launchers," IRIB, the official Islamic Republic of Iran Broadcasting quoted part of the statement.
Last week, the Iranian military said it launched the "largest drone exercise" in the country's north-eastern province of Semnan.