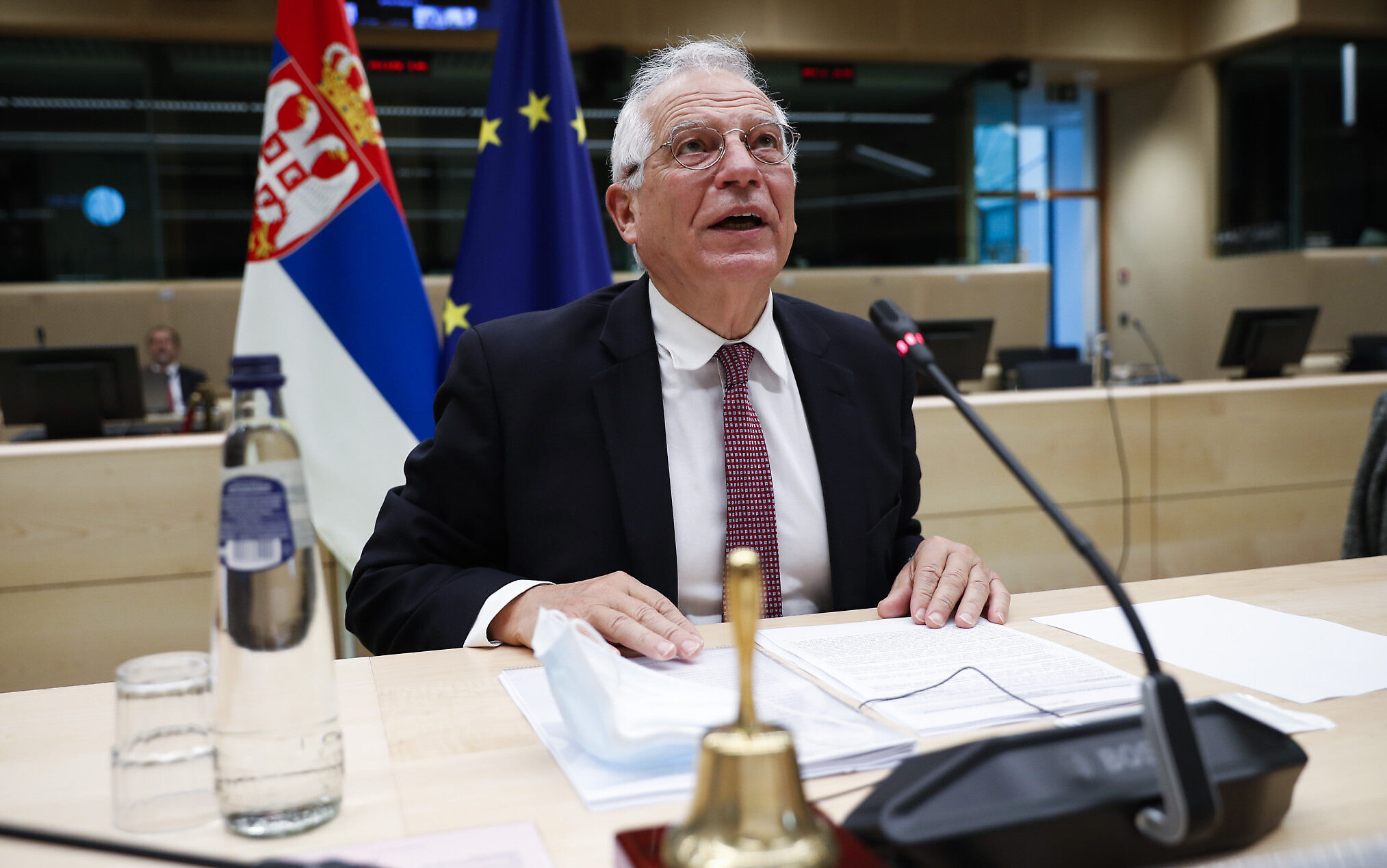 European Union foreign policy chief Josep Borrell speaks during an EU-Serbia videoconference council at the European Council headquarters in Brussels, December 17, 2020. (Francisco Seco/AP)
Officials at European Union warn that Tehran's decision to ramp up uranium enrichment could undermine efforts to keep the 2015 nuclear deal, AP reported on Tuesday. 
European Union foreign policy chief Josep Borrell said Iran's aim to enrich uranium up to 20% at the Fordo underground nuclear facility "is a very serious development and a matter of deep concern," and "has very severe proliferation implications." 
Last week, Iran announced it began enriching uranium up to 20 percent and added that they could easily reach 90 percent if necessary. 
"Iran has argued that it is no longer obliged to respect limits laid out in the pact, known as the Joint Comprehensive Plan of Action, because President Donald Trump violated it first by pulling the United States out of the deal in 2018, which resulted in crippling sanctions on Iran's moribund economy," AP said. 
Despite the EU's continuing efforts to keep the deal alive, Tehran has been gradually breaching from great parts of its commitments under the deal.