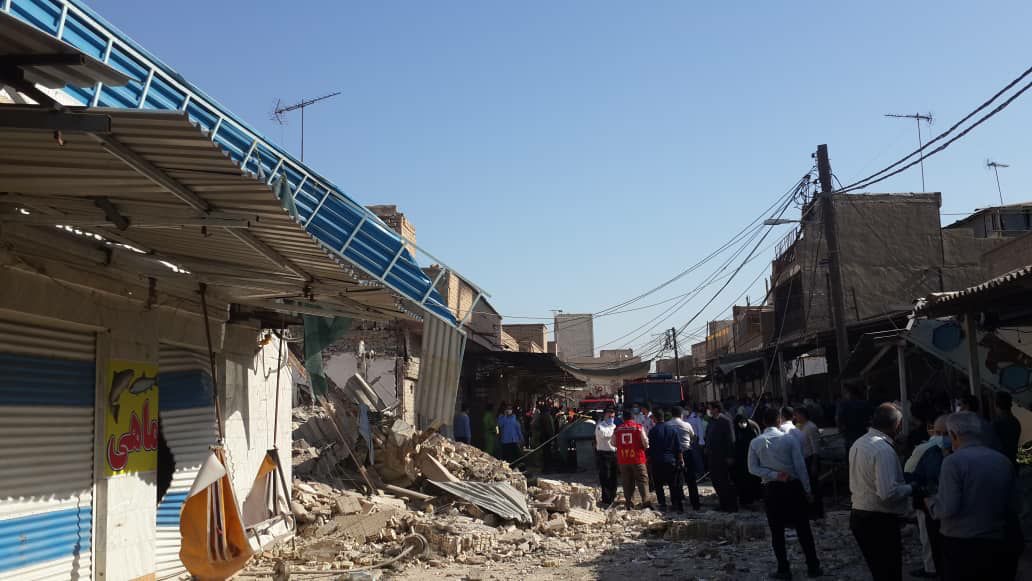 A suspected gas explosion hit Ahvaz's Ameri market on Sunday, killing at least five people and wounding dozens more.
Two shop owners of the market told Avatoday on condition of anonymity that they have been under pressure to evacuate the area by municipality and Iranian Revolutionary Guard Corps (IRGC.)
Several suspicious explosions targeted Iranian nuclear sites as well as its missiles and industrial facilities since late June.
An explosion occurred at a power plant in Islamabad, in Iran's central province of Isfahan on July 19. Another one hit Iran's Natanz nuclear facility in the central province of Isfahan on July 2, which left huge damages according to local officials.
Some reports have accused Israel of attacking the Iranian nuclear and missile sites.