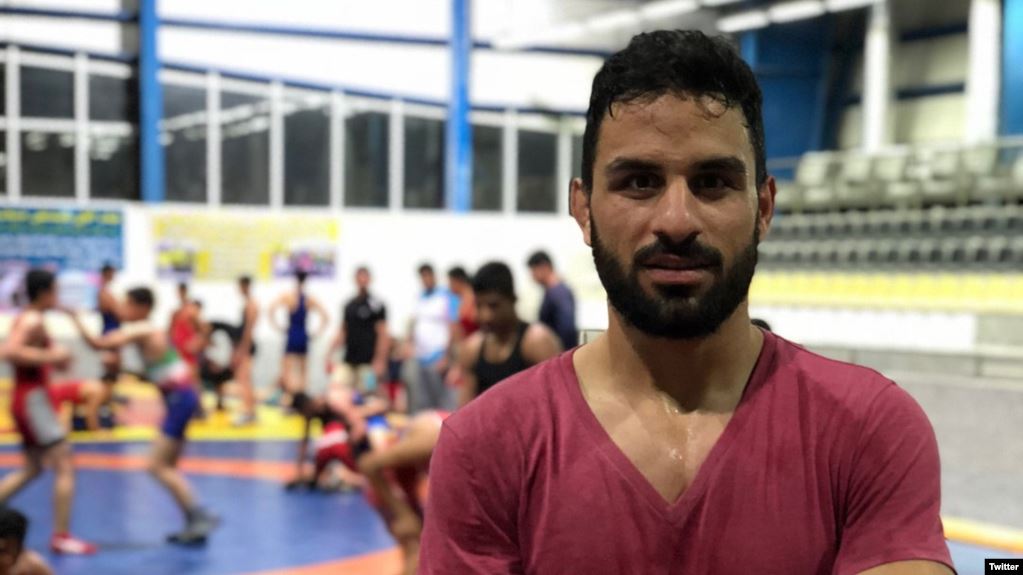 Navid Afkari, an Iranian protester and wrestler sentenced to death, and his two brothers have been removed from Shiraz's Adelabad Prison and taken to an unknown location amid international pressure to drop their sentences, Afkari's lawyer said on Saturday.
The family has reportedly found out that he was removed from the general ward of the prison and relocated, Ali Younesi who is representing Navid's case told Emtedad website.
 The family allegedly learned that the same had happened to their two other sons Habib and Vahid, who were also in prison for similar charges.
"Prisoners' families have a right to know about their situation and health," the lawyer said.
Iran said Afkari has been sentenced to death for killing a man during the 2019 protests. Afkari's brothers, Vahid and Habib, are sentenced to 54 and 27 years in prison. All three were construction workers.
The three brothers told their family and lawyer that they deny the accusation and that they were harshly tortured in order to give a faked confession.