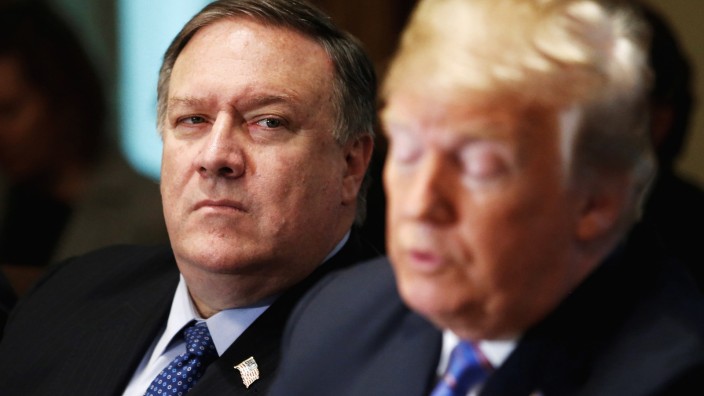 US Secretary of State Mike Pompeo is likely to head to UN headquarters in New York on Thursday to demand the re-imposition of sanctions on Tehran, Reuters reported.
Pompeo is expected to meet with the UN Security Council, where he will argue that Iran has not complied with the 2015 nuclear deal.
The United States, Russia, China and the European Union signed a deal in 2015 with Iran.
The agreement, which is officially known as the Joint Comprehensive Plan of Action (JCPOA), removed sanctions on the Islamic Republic in exchange for its compliance on its nuclear program.
US President Donald Trump withdrew from the deal in 2018 and reimposed sanctions on Iran as part of a "maximum pressure" strategy against Iran due to the violations committed by the Islamic Republic regime.
Part of the agreement included adding an expiration date for a UN weapons embargo on Iran.
The arms ban is due to expire in October and the US has been trying to find a way to re-impose sanctions against Tehran, hoping to limit its military activities in the region.