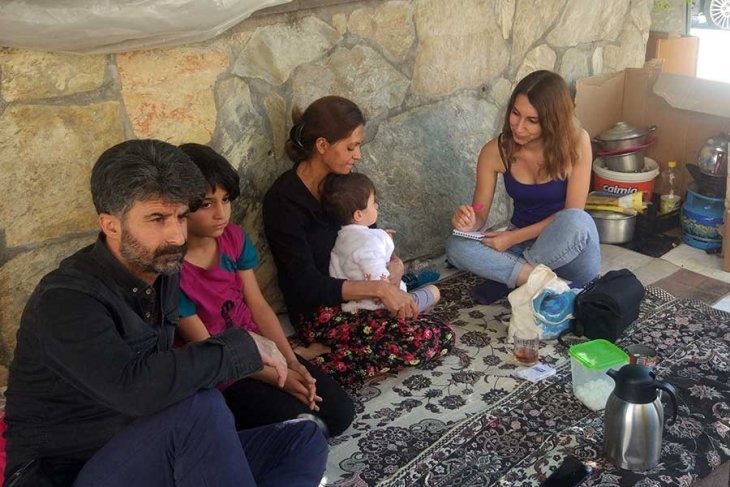 Leyla Ravand and Rahim Elyasi who had fled to Turkey have been waiting in front of the UN mission to be allowed to take asylum in the US.
Unknown people have been sending threatening messages to a former prisoner and political activist Rahim Elyasi and his family who escaped to Turkey after he managed to get out of prison, his wife wrote in an Instagram post.   
Leyla Rawand called on human rights media to support her husband who spent six years in Iranian prison before escaping to Turkey.
"My husband spent six years away from his family and friends. He was sentenced to 11 years in prison but could get out on bail for a family visit after six years," Rawand explained. "We then entered a larger prison called immigration."
Elyasi and his family left Iran about seven years ago. They lived in Iraqi Kurdistan for a short period of time before traveling to Turkey hoping to seek asylum from the US.
"In the past few days, my husband, my two children and I were threatened by unknown people, who wrote 'your happy days are over', they don't know we have not been happy for years," Rawand wrote.
The family allegedly took legal action and are waiting for a respond.