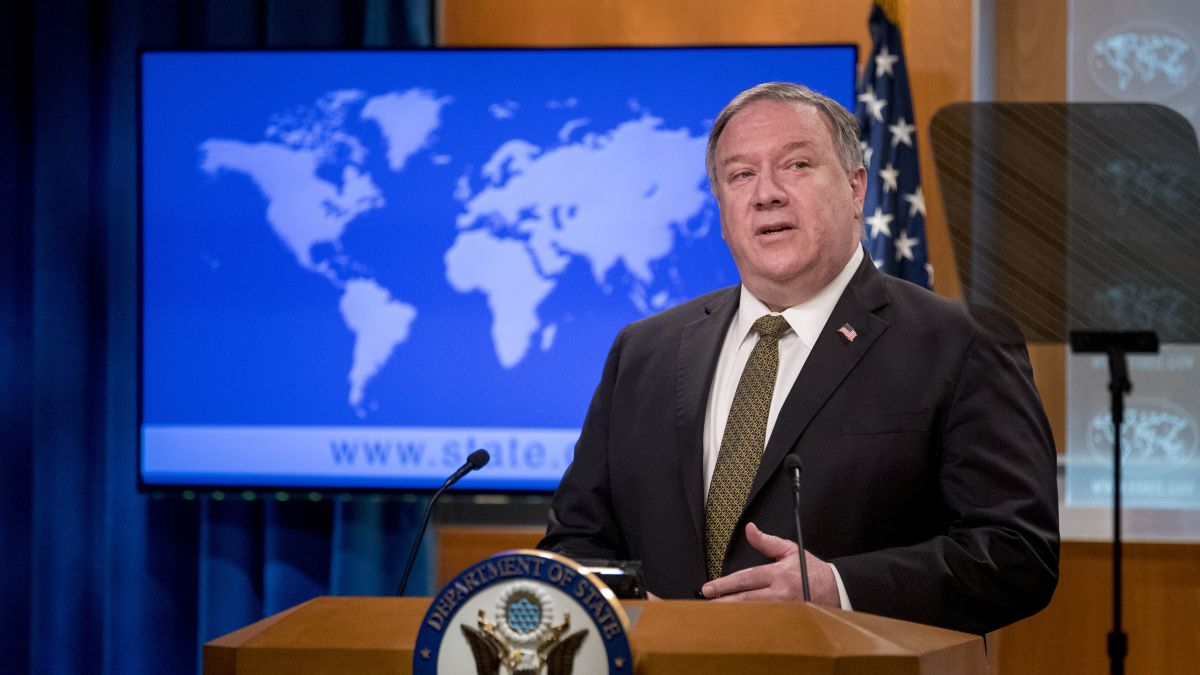 US Secretary of State Mike Pompeo on Thursday said his country was expanding the scope of Iran metals sanctions to hit Iran's nuclear, military or ballistic missile programs.
The sanctions are expected to target 22 specific materials that Pompeo said Iran is using in developing its nuclear and military programs, Reuters said.
Pompeo in a statement called it a "major expansion" of the Iran metals-related sanctions administered by the State Department.  The expansion reportedly allows Washington to blacklist those who intentionally transfer the materials to Iran.
"Iran's nuclear, ballistic missile, and military programs pose a grave threat to international peace and security," Pompeo said in the statement.
Pompeo also explained that he was firm in his determination that Iran's elite security force, the Islamic Revolutionary Guard Corps (IRGC), controls Iran's construction sector.
"As a result, sanctions may still be imposed on those who knowingly transfer certain materials, including graphite or raw or semi-finished metals, to or from Iran to be used in connection with the Islamic Republic's construction sector," Reuters said referring to Pompeo's statement.