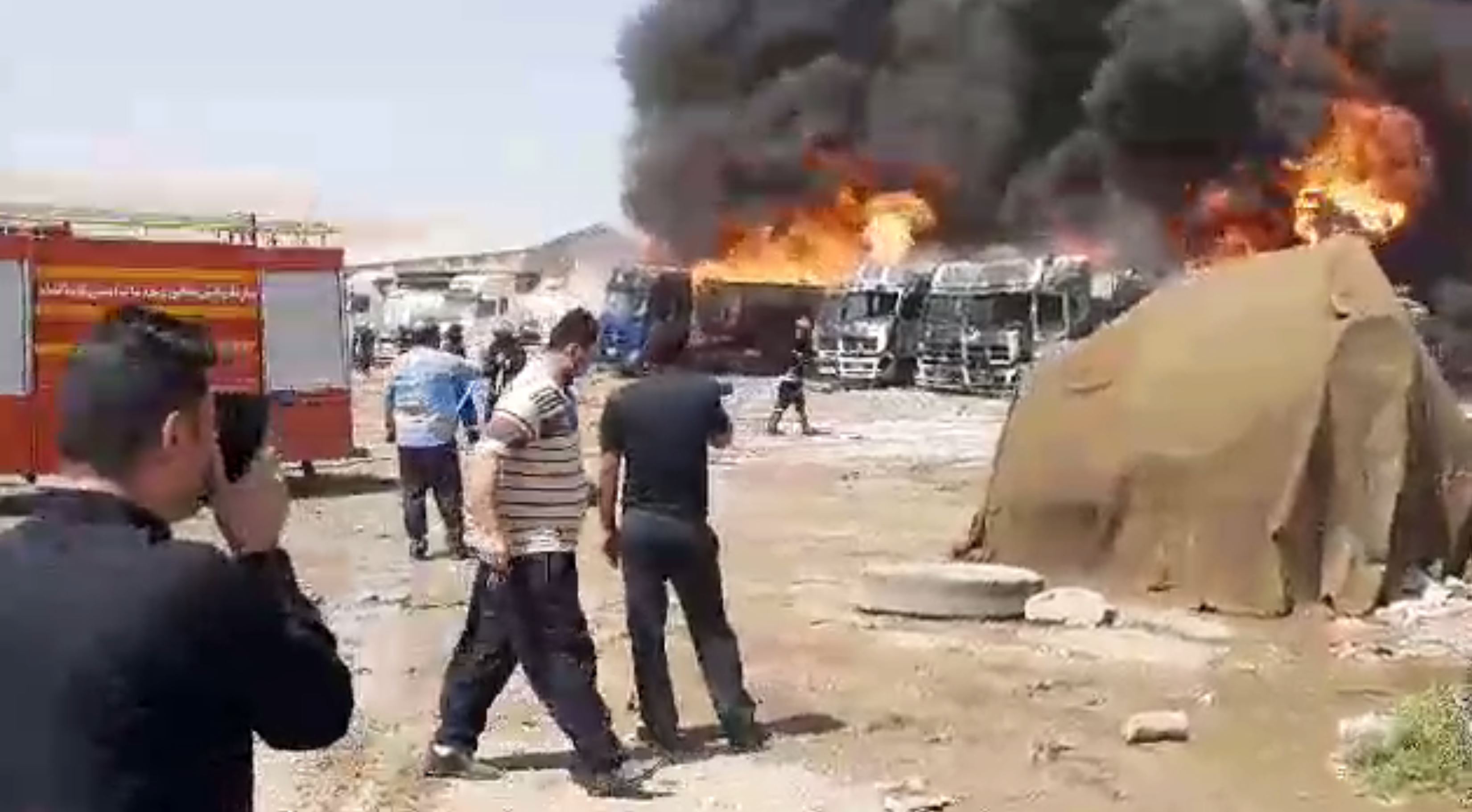 An explosion on Tuesday morning set several fuel tanks on fire in Iran's Kurdish province of Kermanshah, local sources reported to Avatoday.
Several videos received by Avatoday show at least ten tanks on fire.
"At least ten fuel tanks were burning, firefighters were trying to control the fire," an eyewitness told Avatoday.
No casualties were reported due to the incident.
Several suspicious explosions targeted Iranian nuclear sites as well as its missiles and industrial facilities since late June.
An explosion occurred at a power plant in Islamabad, in Iran's central province of Isfahan on July 19. Another one hit Iran's Natanz nuclear facility in the central province of Isfahan on July 2, which left huge damages according to local officials.
 Some reports accused Israel of attacking the Iranian nuclear and missile sites.