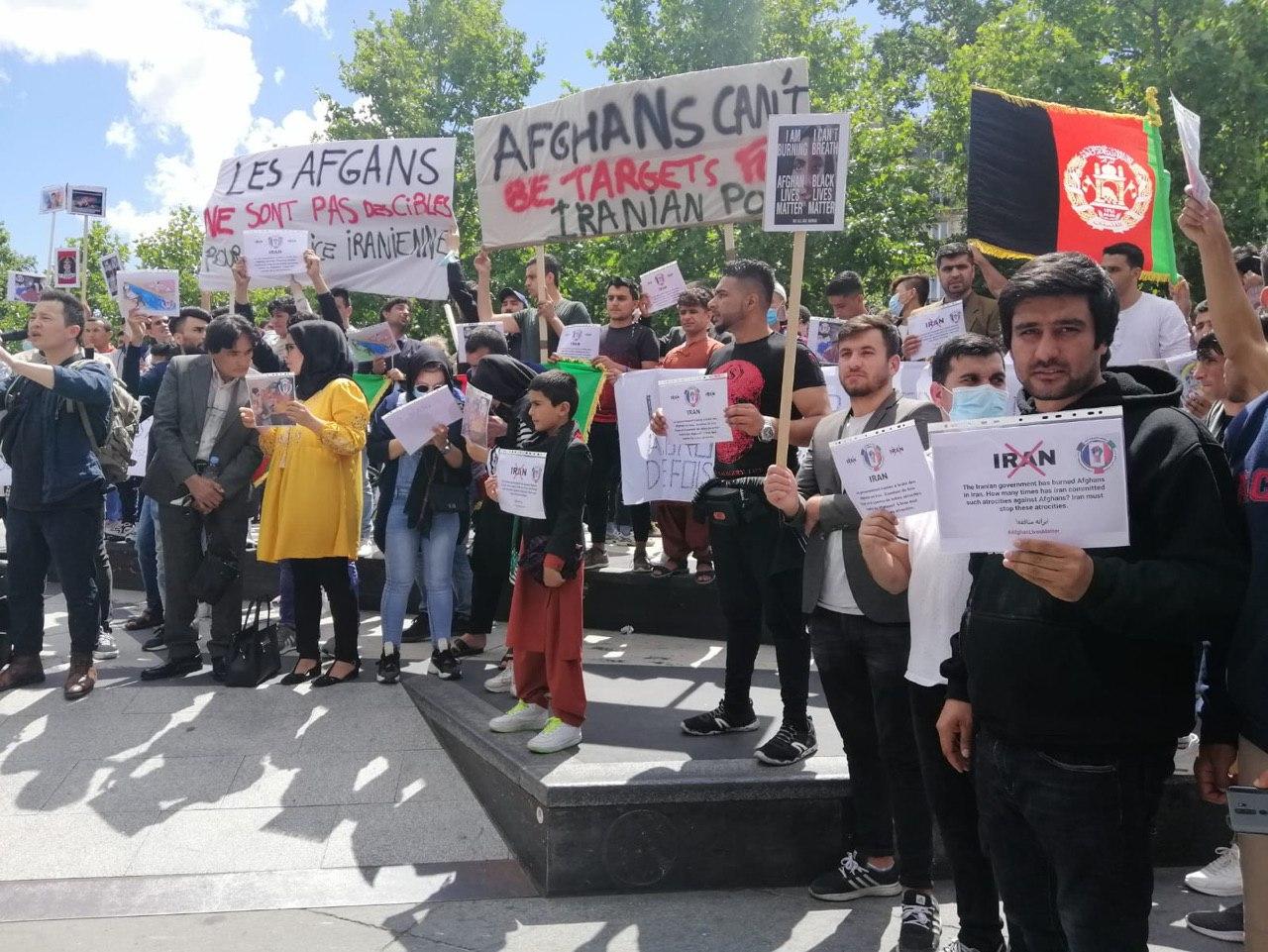 Afghan refugees in several European countries gathered in front of Tehran embassy to protest the killing of Afghan migrants in Iran.
More than 20 Afghan migrants are believed to be killed by Iranian border guards last month as they had been attempting to cross the border.
The protests began in German's Frankfurt in front of Tehran Consulate. Hundreds of protesters also gathered in front of Tehran's embassy in Berlin. Protesters urged Iranian government to "stop killing Afghan refugees."
Earlier in June, fourteen Afghan asylum seekers died in Iran's central province of Yazd after police opened fire on their car.
In Sweden, protesters gathered in front of Iranian embassy in Stockholm.
Afghan Asylum seekers on Monday gathered in front Tehran embassy in Athena asking, "Iranian fascist regime for some answers regarding the murdering and suppressing Afghans."
"Shame on Iran's dictators Khamenei and Rouhani," protesters wrote on papers.