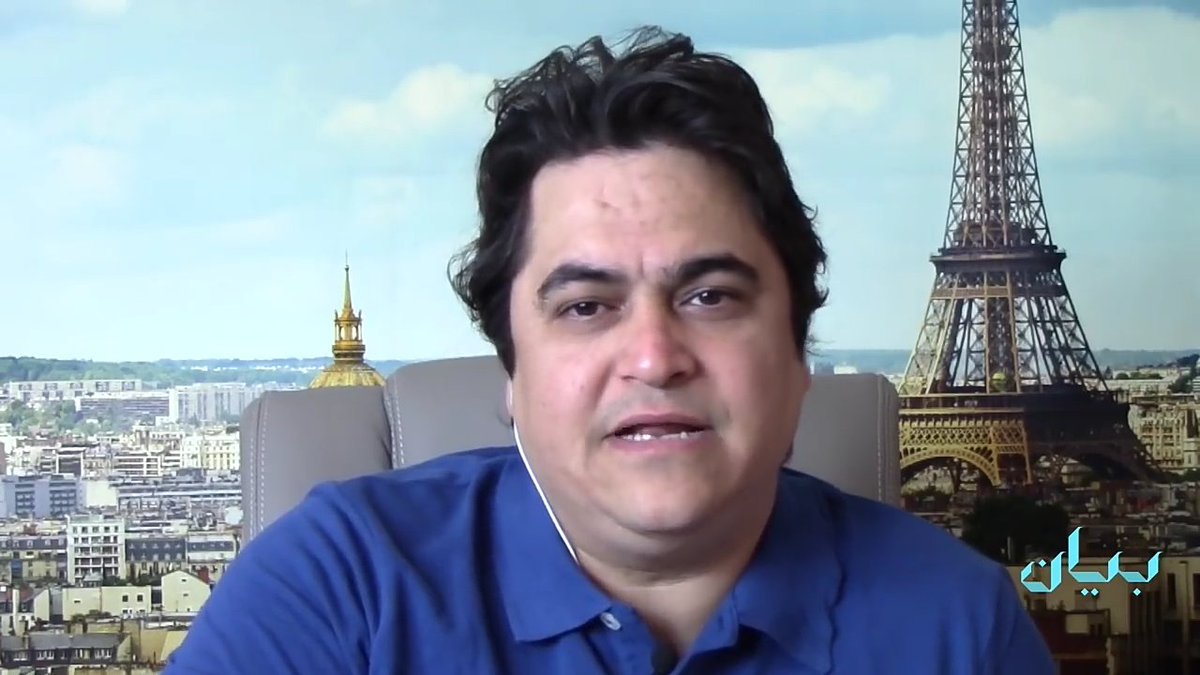 Iranian state TV announced last Monday Oct 14, that Iranian Revolutionary Guard Corps (IRGC) have arrested Ruhollah Zam, an Iranian opposition activist based in France.
Shortly after speculation raised over his arrest.
According to the confidential information received by Avatoday, with the help of Iraqi officials closed to Iran, Zam was arrested in Baghdad airport and transported to Iran on Saturday Oct 12.
The first step that led to his arrest was taken several month ago when one of the admins of Zam's Telegram channel, told him that someone wants to invest on a TV channel to be ran by Zam and his team.
"The admin told Zam that an Arab Sheikh wanted to give him money to launch a TV channel," Avatoday source said, "They even sent him 50 thousand Euro in advance to build confidence."
"This mentioned admin was still working for Zam while she was also guided by IRGC to work on the scenario," he continued. "She was an Iranian agent secretly working form them."
One month ago, the source said that this person informed Zam that the ''made-up sheikh" agreed to pay millions of Euros for the TV channel, "but that the Sheikh wants to meet Zam in Iraq. The admin even sent Zam a photo of a bag filled with 500-euro notes."
According to the source, under the order of IRGC, as soon as Zam applies for Iraqi visa, the Iraqi embassy in Paris grants him and Zam headed to Baghdad.
Zam was arrested in Baghdad by the Iraqi Hashd al-Shaabi forces and then transported to Najaf and finally ended up in Iran.