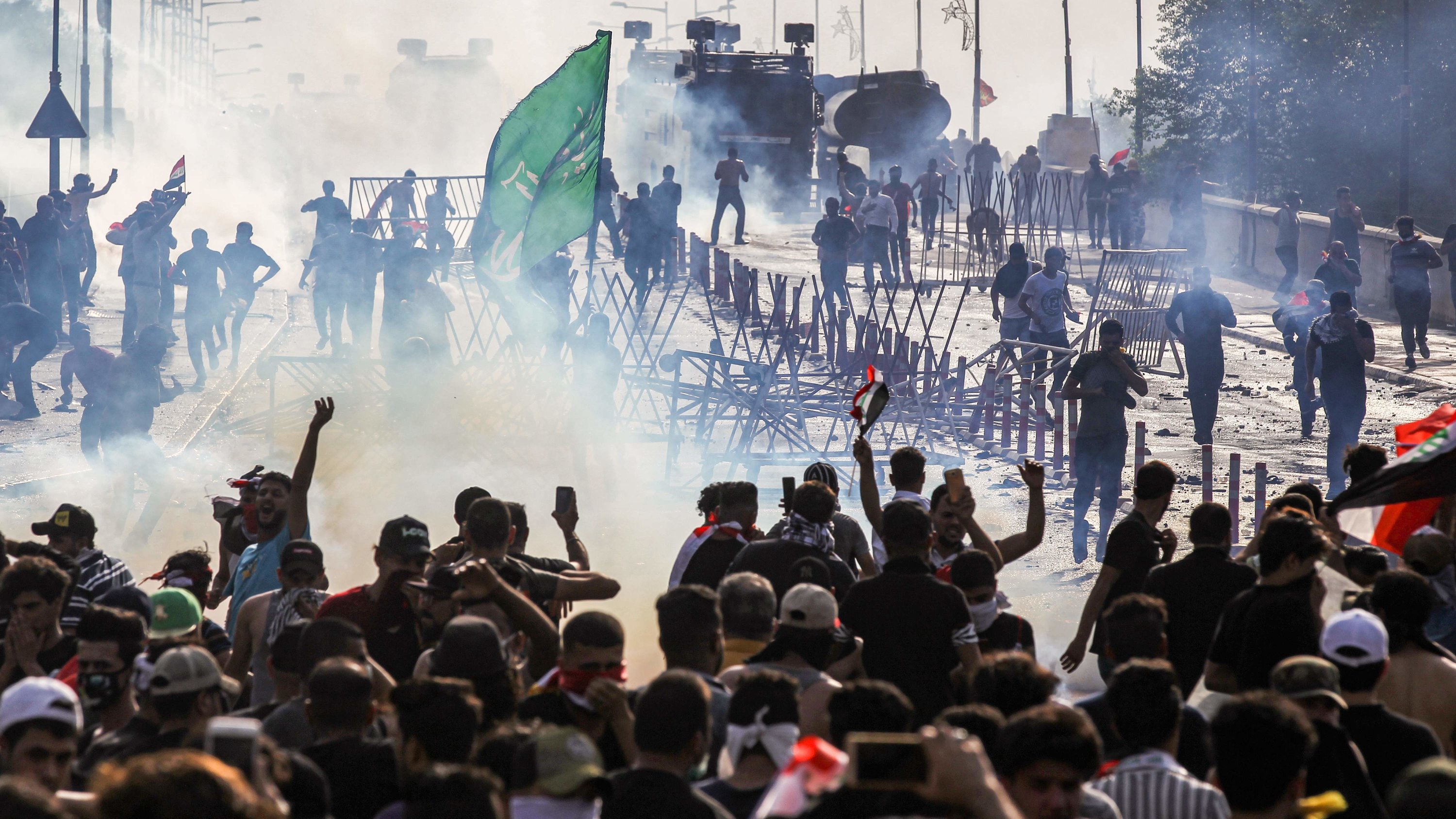 Ahmad al-Jabouri and Faiq Sheikh Ali two Iraqi parliament members, blamed Iran on Saturday for killing the Iraqi protesters in Baghdad.
Jabouri told al-Arabia that according to information he received, Iran's Qasem Suleimani set up an operation room in Baghdad with the help of one of his agent named Haji Hamed and they are leading a group of snipers to assassinate activists and leaders of the Movement.
Public demonstrations over corruption, lack of government services and interference by the Islamic Republic of Iran gathered thousands of Iraqis in more than four provinces since last week.
The UN High Commissioner for Human Rights in Iraq Said, "Until now more than 100 protesters have been killed and nearly 4,000 are injured."
Previously, Iraqi protesters have also blamed the Iranian Revolutionary Guards for shooting and killing demonstrators.
Angry protesters posted a video of an Iranian passport on Twitter, reportedly seized from inside an anti-riot police car.