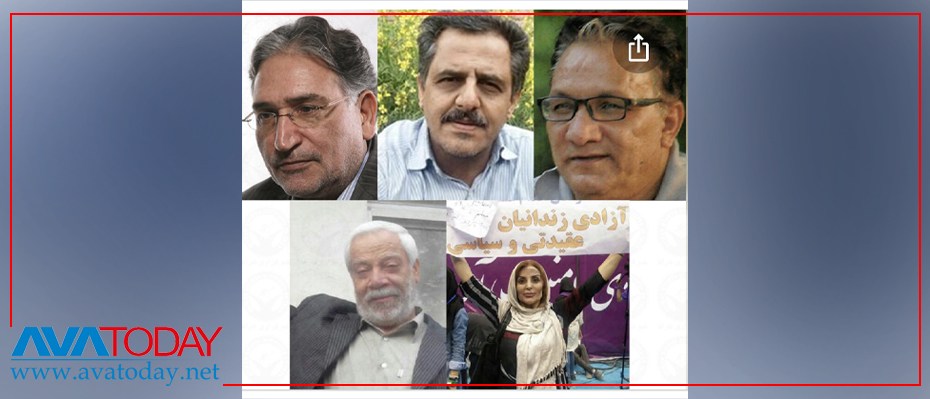 Iranian lawyer Mohammad Hossein Aqasi has announced that the judicial interrogator of the case of those who had urged the Supreme Leader to resign, is not allowing him to represent them.
Fourteen political activists signed a statement to protest the country's current situation and urged Islamic Republic's Supreme Leader Ali Khamenei to resign. They were later arrested by security forces, most of them detained in Vakilabad jail in Mashhad, northeast Iran.
Aqasi, who have been called by family of nine of these prisoners to represent their cases, said he has been informed by judiciary officials that this is not possible.
He wrote on his twitter account that, "the judicial interrogator of the case has informed me, only lawyers approved by judiciary system can represent the defendants." 
Aqasi has also reminded that this act against the prisoners is in direct opposition of the statement by judiciary deputy Mohammad Mossadegh who said, "Accepting lawyers who have been approved by judiciary systems for the political prisoners is a disgrace for the code of criminal procedure."
Last year, the Iranian Parliament passed article 48 of the Code of Criminal Procedure, which provides that only lawyers approved by judiciary can defend their clients for security crimes. 'Security crime' is an umbrella term for political prisoners.
The issue was heavily criticized by lawyers and jurists, and the Judiciary and Legal Committee of the Iranian parliament announced in May that it had amended the article and would send it to the open session of the parliament for approval.