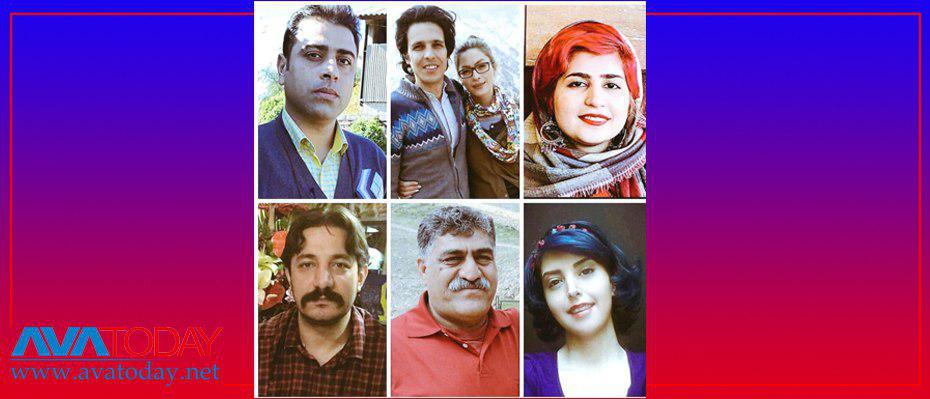 Iranian Islamic Revolutionary Court has reportedly sentenced several labor activists among them, Ismael Bakhshi and Sepideh Gholian, to long-terms of prison, lawyer announced in Saturday.
 "According to this baseless verdict and without considering stated defenses in the court," Sepideh Gholian is sentenced to 18 years in prison, Jamal Heidari Manesh the lawyer of Sepideh Gholian wrote on his Instagram page.
Golian, "is sentenced to seven years in prison for 'conspiracy and gathering against national security', seven years for 'membership in Gam group', one and a half year for 'propagating against the regime', and two and half years for 'publishing falsehood' according to the court,"her lawyer explained.
The official Telegram channel of workers of Haft Tappeh Sugarcane Factory reported that Ismael Bakhshi, labor activist and representative of the workers is sentenced to 14 years in jail.
On Saturday, the verdicts of other Haft Tappeh detainees have also been issued by Iran's Revolutionary Court, by which labor activist Esmail Mohammad Khanifar a worker at Haft Tappeh is also sentenced to six years in jail.
According to the report, other labor and civil activists including Amirhossein Mohammadi Fard, Amir Amirgholi, Sanaz Allahyari, and Asal Mohammadi are each sentenced to 18 years in prison.
Workers of Haft Tappeh went on a 21-day-strike in November 2018, demanding their delayed salaries and privatization of the factory.
Esmaeel Bakhshi, and Sepideh Gholian were arrested for 25 days and then freed on bail. They were rearrested in January 2019 for speaking out against tortures they have suffered from inside the prison.