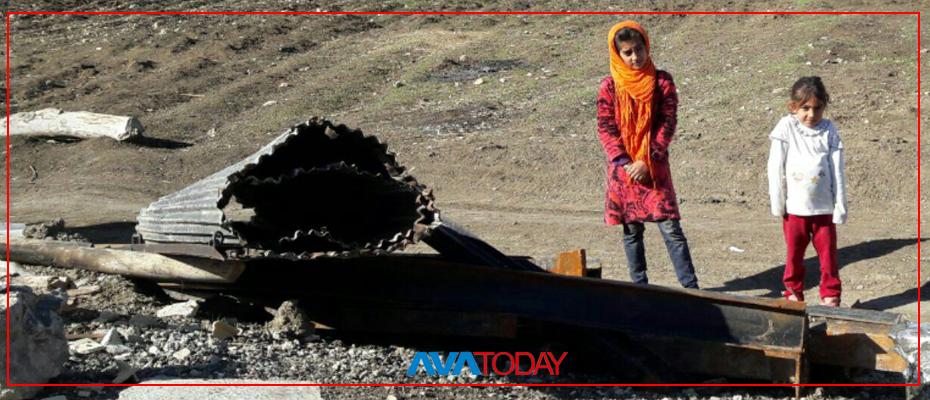 Thousands of Kurdish Iranian children who have faced a deadly earthquake in Kermanshah in 2017, are now suffering from Post Trauma Stress Disorder (PTSD) but remained untreated, a number of psychologists talked to Avatoday.
"Days after the earthquake, we have recorded symptoms of PTSD among the children such as Fear, restlessness, eating or sleeping disorder," said a social worker from the city of Sarpol Zahab in Kermanshah province who talked to Avatoday on condition of anonymity.
He explained that the social workers who have visited the earthquake zone have introduced the affected children and individuals to the center for PTSD and local psychologist, but the process of their treatments stopped due to the high cost of the service or because of the family's lack of awareness. He added that people in the earthquake zone are still struggling for their basic daily needs that they have almost forgotten their mental health.
An earthquake with a magnitude of 7.3 stroked Iran's Kermanshah Province on November 12, 2017. It is estimated that 600 to 700 people were killed, and more than 10,000 injured. Meanwhile according to unofficial statistics at least 2,000 people were killed and more than 10,000 injured.
Another psychologist from Javanrood told Avatoday that the main reason behind the lack of treatment among these children is the cultural issue and the lack of skilled and professional psychologists in the areas has recently suffered from a series of powerful earthquakes.   
"People in general think of psychological centers as a place only 'crazy' people visit. There is no awareness among the individuals about the mental health or the importance of mental treatment as much as physical treatments," explained the psychologist. "The government on the other hand has not sent skilled or professional psychologists or social workers to the earthquake zones."
"The treatment process depends on the child's mental situation but it usually takes 8 to 12 sessions to deal with PTSD in early stages," said another psychologist who has visited a numbers of child patients in the area. "Most of the treatment process were stopped because it is a costly treatment."
Mental treatment in Iran is not covered by the insurance system.
Children or adults could have PTSD if they have lived through an event that could have caused them or someone else to be killed or badly hurt. Such events include sexual or physical abuse or other violent crimes. Disasters such as floods, earthquake, car crashes, or fires might also cause PTSD. Other events that can cause PTSD are war, a friend's suicide, or seeing violence in the area they live.