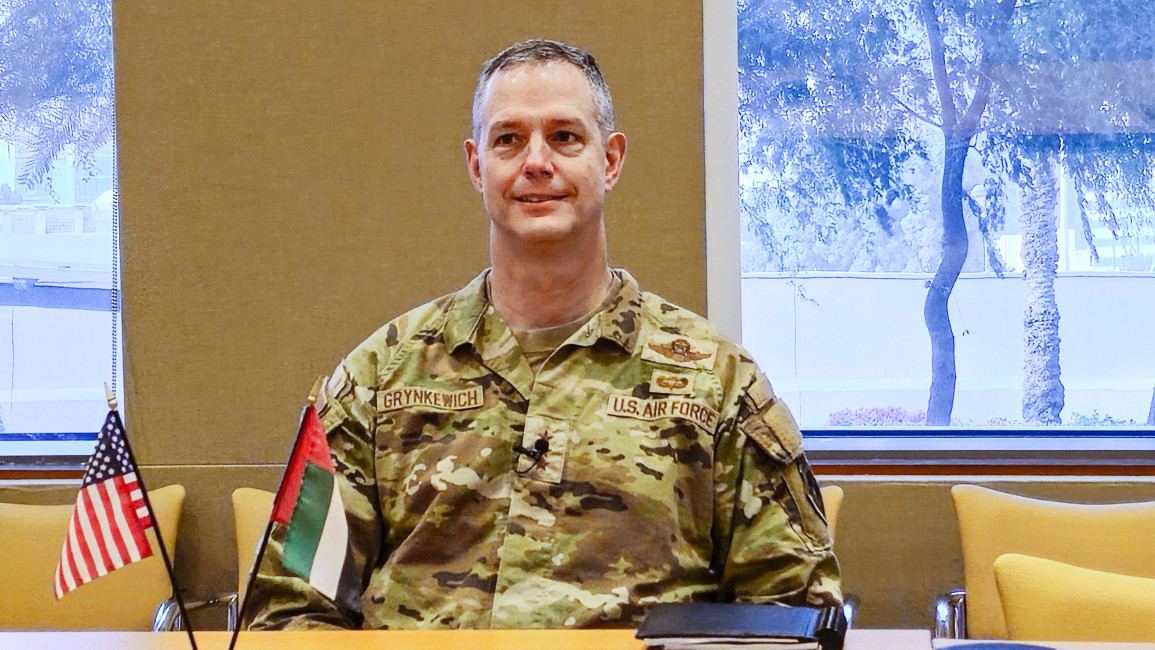 Iran's supplying of bomb-carrying drones to Russia could see Moscow help Tehran's program become more lethal, raising risks across the wider Middle East, the top US Air Force commander in the Middle East said Wednesday.
Lt. Gen. Alexus Grynkewich, the head of US Air Force Central, described the danger potentially posed by Russia's "cooperation and collusion" with Iran as extending from the airspace over Syria, while Tehran threatens commercial ships in the waters of the Persian Gulf.
American pilots have already faced what they describe as more aggressive maneuvers from Russian pilots in Syria, while a new deployment of US air power has been sent to protect commercial shipping in the Gulf's key Strait of Hormuz, through which 20% of all the world's oil passes.
"I am concerned about the growing relationship between Russia and Iran and the drones being supplied to Russia," Grynkewich told journalists during a news conference at the US Embassy in Abu Dhabi. "Who would have ever thought that the Russian Federation would need to go to Iran for military capabilities, and yet we're there. That means that Russia actually owes Iran something. I'm concerned about the level of collaboration that might happen."