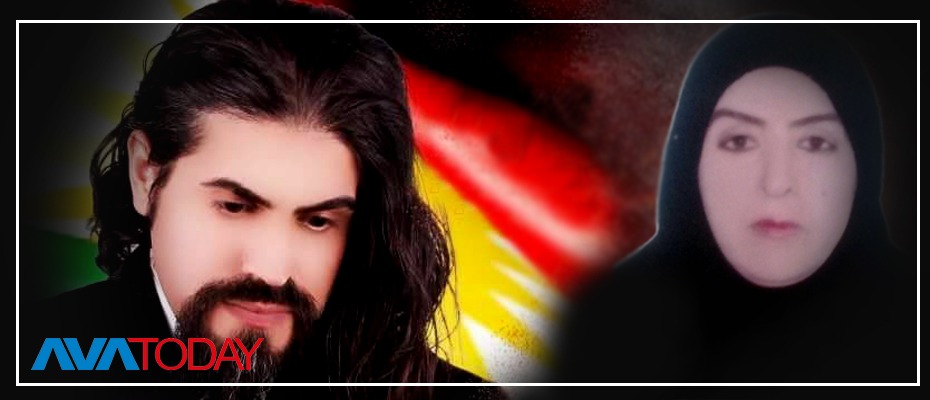 Maryam Afrasiabi, mother of Iranian poet Zhakan Baran, has attempted suicide and her relatives told Avatoday that the family was under constant pressure from Iranian security forces.
Afrasiabi is reportedly in hospital since her children found her unconscious in the kitchen.
"They found her (Afrasiabi) laying down in the kitchen with some pills around her," one of her relative told Avatoday.
Zhakan Baran, poet and activist from Ilam, has been detained last year. He was released later on bail. According to the family members he and his family were recently under constant pressure from the Iranian intelligence agency.
"Doctors said Afrasiabi's suicide attempt was suspicious because there were sign of bruise on her face," Another one of her relatives explained.
According to the information received by Avatoday, Zhakan's father has been interrogated by the Iranian intelligence sources several times or her mother was also receiving texts threatening her family, causing problems among their family.
One of the text by the Iranian security forces to Afrasiabi reads, "Would you really like to find your son's dead body one day and only recognize him by the platinum in his back?"
Only a week before Afrasiabi's case, Nishtman Hussein Panahi, nephew of Kurdish political activist Ramin Hussein Panahi, has committed suicide. Her family said she and her husband were under pressure by the intelligence forces.
Activists and human rights NGOs including Amnesty International have been trying to stop Ramin Hussein Panahi's execution sentence, which Iran says it will be implemented soon.