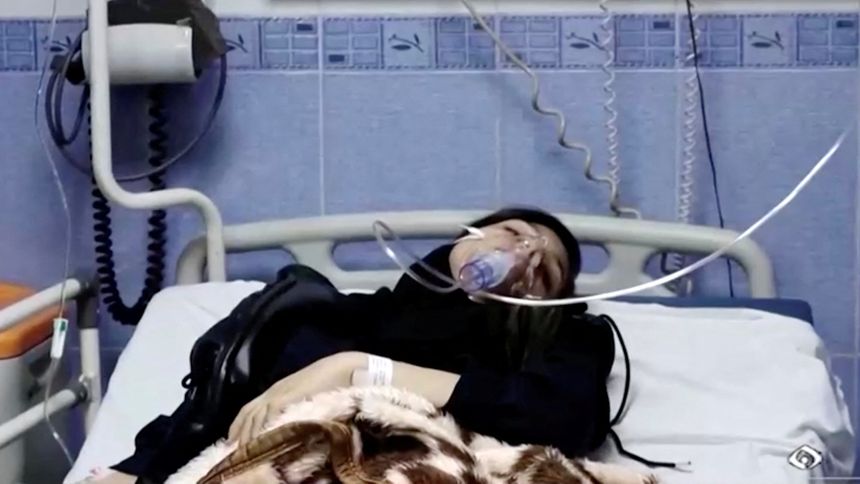 Hundreds of Iranian schoolgirls were taken to hospitals with poisoning symptoms on Monday, as poisoning incidents were reported in dozens of schools across the country.
Iranian students, mostly schoolgirls, were affected in the past three months by a wave of suspected poison attacks, with symptoms including nausea, headaches, coughing, breathing difficulties, and heart palpitations.
Schoolgirls have been on the forefront of protests that have rocked the country following the death of 22-year-old Jina Mahsa Amini in morality police custody in September after the young Kurdish-Iranian woman was arrested for allegedly not wearing her hijab properly.
Iran's supreme leader said Monday that if a series of suspected poisonings at girls' schools proves to be deliberate the culprits should be sentenced to death for committing an "unforgivable crime."
It was the first time Supreme Leader Ayatollah Ali Khamenei — who has the final say on all matters of state — has spoken publicly about the suspected poisonings, which began late last year and have sickened thousands of children.
Khamenei previously called for "punishing" students who had been participating in the uprisings.