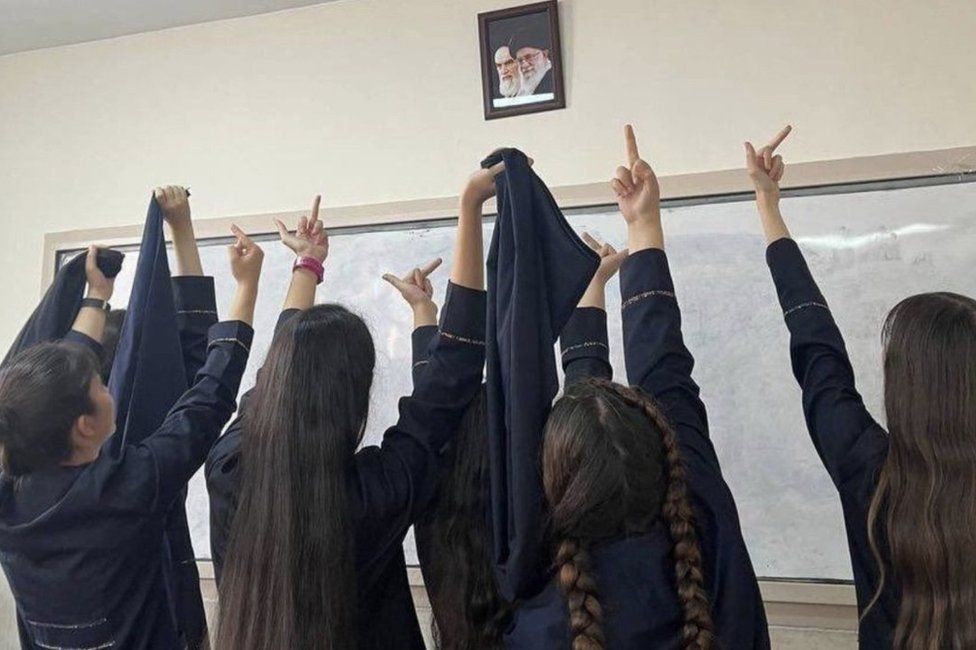 Iranian President Ebrahim Raisi blamed the nation's "enemies" on Friday for the recent series of incidents in which hundreds of schoolchildren, particularly girls, have been poisoned across the country with many of them hospitalized.
In a speech to a crowd in southern Iran that was carried live on state television, Raisi said the nation's "foes are trying to create unrest in the various fields in the country."
He said Iran's "enemies seek to cause problems on the streets, markets, and in schools to disappoint the Iranian nation."
The Center for Human Rights in Iran has also alleged that at least one girl, 11-year-old Fatemeh Rezaei, died as a result of the attacks. Iranian journalist and children's rights activist Hedie Kimiaee tweeted on Feb. 27 that Rezaei had died of gas poisoning at a school in Qom and that the Iranian authorities were trying to suppress information about the case.
Schoolgirls have been on the forefront of protests that have rocked the country following the death of 22-year-old Mahsa Jina Amini in morality police custody in September after the young Kurdish-Iranian woman was arrested for allegedly not wearing her hijab properly.