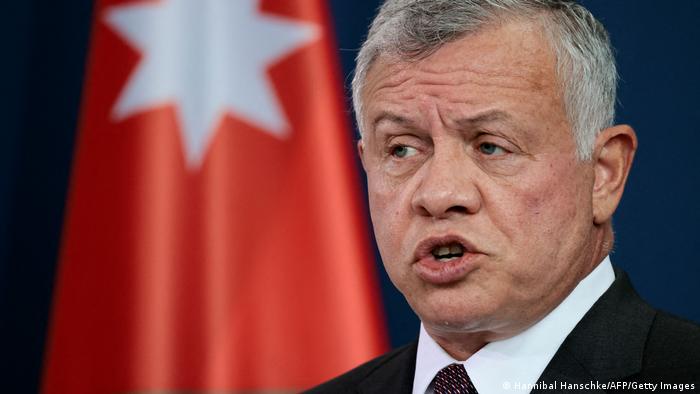 Jordan's King Abdullah II says his country's borders are under regular attacks by Iran-aligned militias.
In an Interview with al-Rai newspaper, Kind Abdullah said that Jordan faces ""regular attacks on its borders by militias linked to Iran."
He added that his country would like to have good relation with Iran if Tehran changes its behavior towards the region.
"Jordan, like the rest of the Arab countries, seeks good relations with Iran, with mutual respect, good neighbourliness, respect for the sovereignty of other states and non-interference in their affairs," King Abdullah said.
Joran has been the main transit route of drugs from Syria to the Persian Gulf countries.
Syrian Regime and Iranian militias are the main producers and distributer of Captagon pills in Syria.
The trade rate of Captagon in the Middle East was estimated around $5.7 billion in 2021.