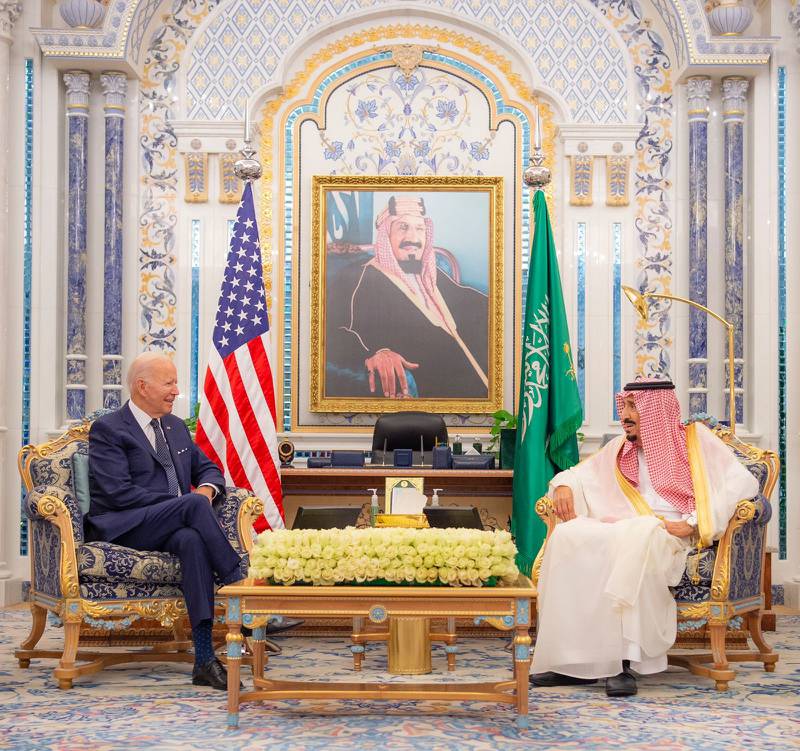 US President Joe Biden arrived in Saudi Arabia on Friday as part of his Middle East tour.
Biden is expected to discuss energy security with leaders of Gulf oil producers during meetings in the country, with the goal of encouraging more action by Opec+ to boost crude output, US National Security Adviser Jake Sullivan said on Friday.
He is also expected to discuss Iran, Saudi Arabia's rival in the region.
Sullivan also told reporters on Air Force One that Biden wants to "recalibrate" Washington's relations with Saudi Arabia, not rupture them.
The US president's visit to the kingdom caps months of visits by US officials seeking to shore up a decades-long strategic partnership.
This was the first time a US president has flown directly from Israel to Saudi Arabia.
The US president is expected to hold meetings with King Salman and Prince Mohammed, a senior US official said, as well as attend a summit of the Gulf Co-operation Council plus Egypt, Iraq, and Jordan, known as the GCC+3.
He said the goal of the visit is to strengthen US-Saudi relations and promote regional integration.