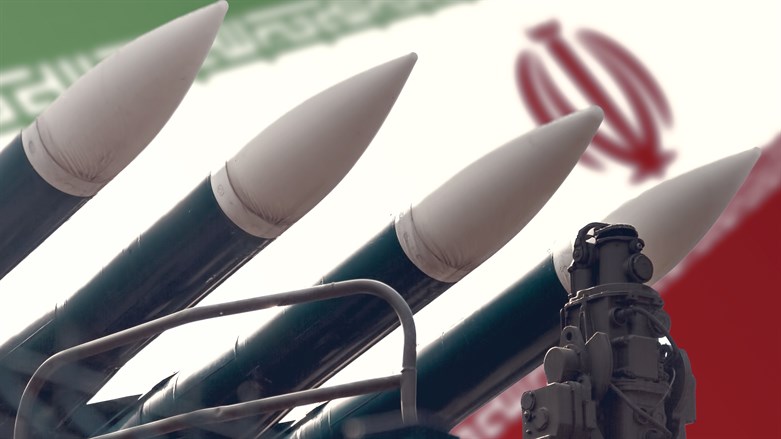 Iran is threatening to attack Israel's nuclear reactor in Dimona, if Jerusalem attacks Iran's nuclear reactors, Reuters reported on Friday citing Iranian officials.
A Twitter account affiliated with Iran's Islamic Revolutionary Guard Corps (IRGC) on Friday threatened to blow up the city of Dimona in the Negev desert, where a nuclear facility is located.
The IRGC account, with its 12,100 followers, posted a video on Friday showing multiple explosions in a desert. "Then on the day, we [God] will deal you the fiercest blow. We will surely inflict punishment," the IRGC wrote in Arabic, citing a quote from the Koran, adding the hashtag "Dimona."
Iran conducted a large-scale military drill this week, apparently aimed at sending a "serious warning" to Israel. The five-day military exercise called "Great Prophet 17," held in the southern Iranian provinces of Hormozgan, Bushehr, and Khuzestan.
The war games came amid ongoing nuclear talks in Vienna, as well as in the wake of increasing tensions between Iran and Israel.
According to Tasnim, "Through a simulation of the Dimona atomic facilities, the Revolutionary Guards successfully practiced attacking this critical center of the Zionist regime in its missile exercise."
Speaking on state TV, Revolutionary Guards chief General Hossein Salami said, "These exercises had a very clear message: a serious, real ... warning to threats by the Zionist regime's authorities to beware of their mistakes."
"We will cut off their hands if they make a wrong move," he added, noting that, "The distance between actual operations and military exercises is only a change in the angles of launching the missiles."
According to Armed Forces Chief of Staff Major General Mohammad Bagheri, 16 ballistic missiles of various classes had been fired simultaneously during the exercise, and had destroyed their targets.