Ali Ansari a member of Iranian Revolutionary Guard Corps (IRGC) close to Islamic Republic's leader spent millions of Dollars with lower exchange rate, investing outside of Iran in financial and construction projects.
According to documents obtained by Avatoday Ansari, with the use of a covert subsidiary named Tat Building Materials Trading, has bought a 4255-square meter- plot in Dubai Burj Khalifa.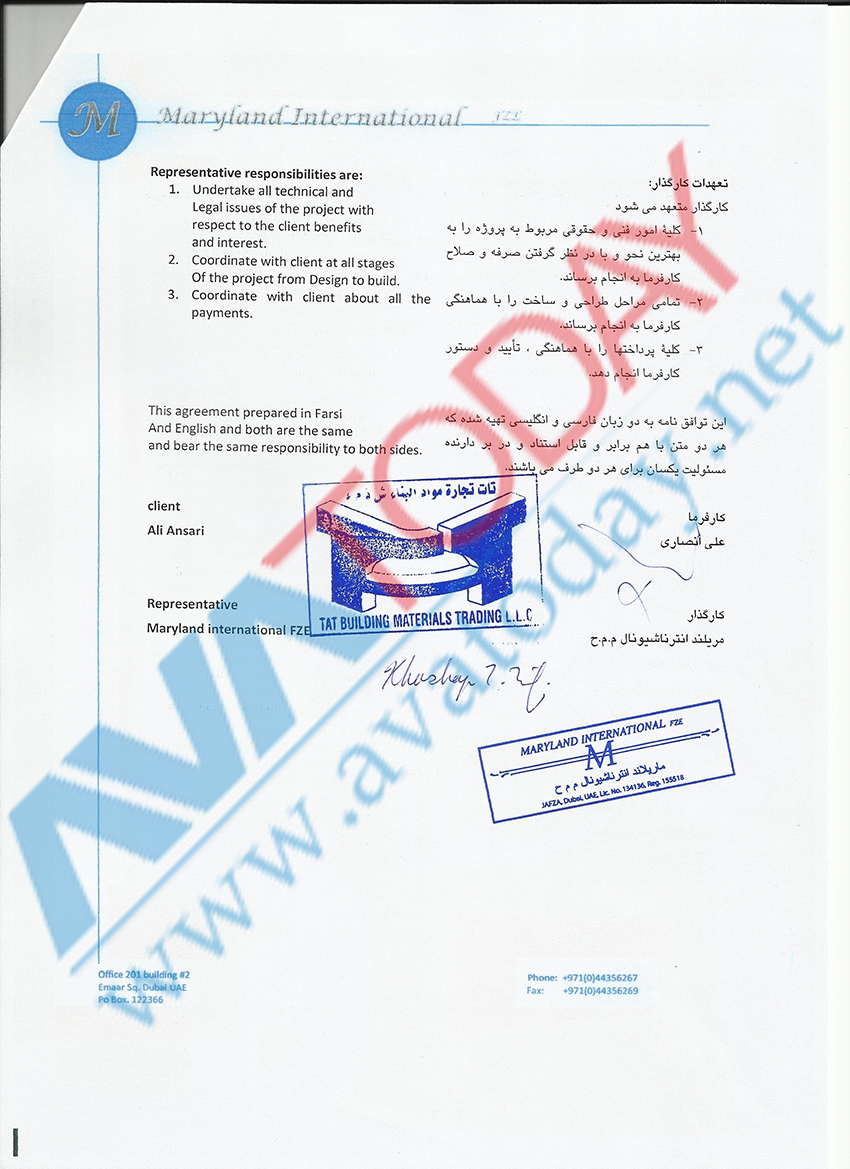 A reliable source revealed to Avatoday on condition of anonymity that most of the currencies that has been taken out to Dubai are the wealth of IRGC commanders in Tat Bank, which runs by Ansari.
Iran's Revolutionary Guard Corps is the head of the country's mass corruption. Ansari, who is a member of the Guards avoid paying tax and is doing high-profit illegal businesses as a part of the country's mafia.
Ali Ansari is from Ghazvin and has six other brothers and one sister. Along with their father Haj Agha Ansari, they are working for the Iranian Supreme Leader, Ali Khamenei.