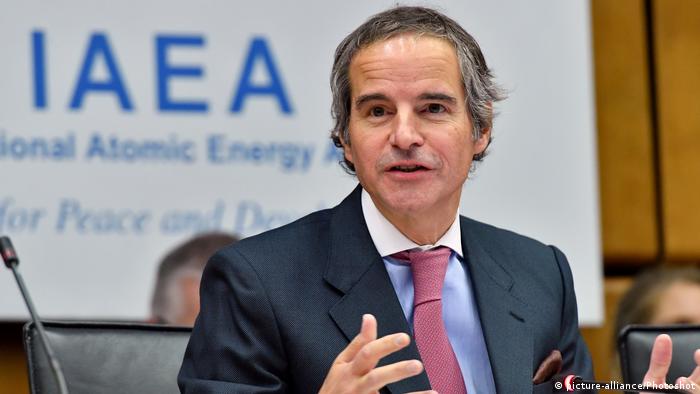 The head of the United Nations nuclear watchdog warned on Tuesday that due to the restrictions faced by his agency in Iran the world has a "very blurred image" of the country's nuclear program.
Iran reportedly has been enriching uranium closer than ever to weapons-grade levels.
Speaking to the The Associated Press, Rafael Grossi said he wanted to tell Iran that there was "no way around" his inspectors at the International Atomic Energy Agency if the Islamic Republic wanted to be "a respected country in the community of nations."
"We have to work together," Grossi said. "They must work together. I will make sure they understand that in us they will have a partner."
"If the international community through us, through the IAEA, is not seeing clearly how many centrifuges or what is the capacity that they may have ... what you have is a very blurred image," Grossi added. "It will give you the illusion of the real image. But not the real image. This is why this is so important."
On the nuclear talks between Iran and world powers in Vienna, Grossi stressed he wasn't involved in the negotiations but acknowledged the advances made by Iran since the deal's collapse meant there would have to be changes to the original agreement.
"The reality is that we are dealing with a very different Iran," he said. "2022 is so different from 2015 that there will have to be adjustments that take into consideration these new realities so our inspectors can inspect whatever the countries agree at the political table."