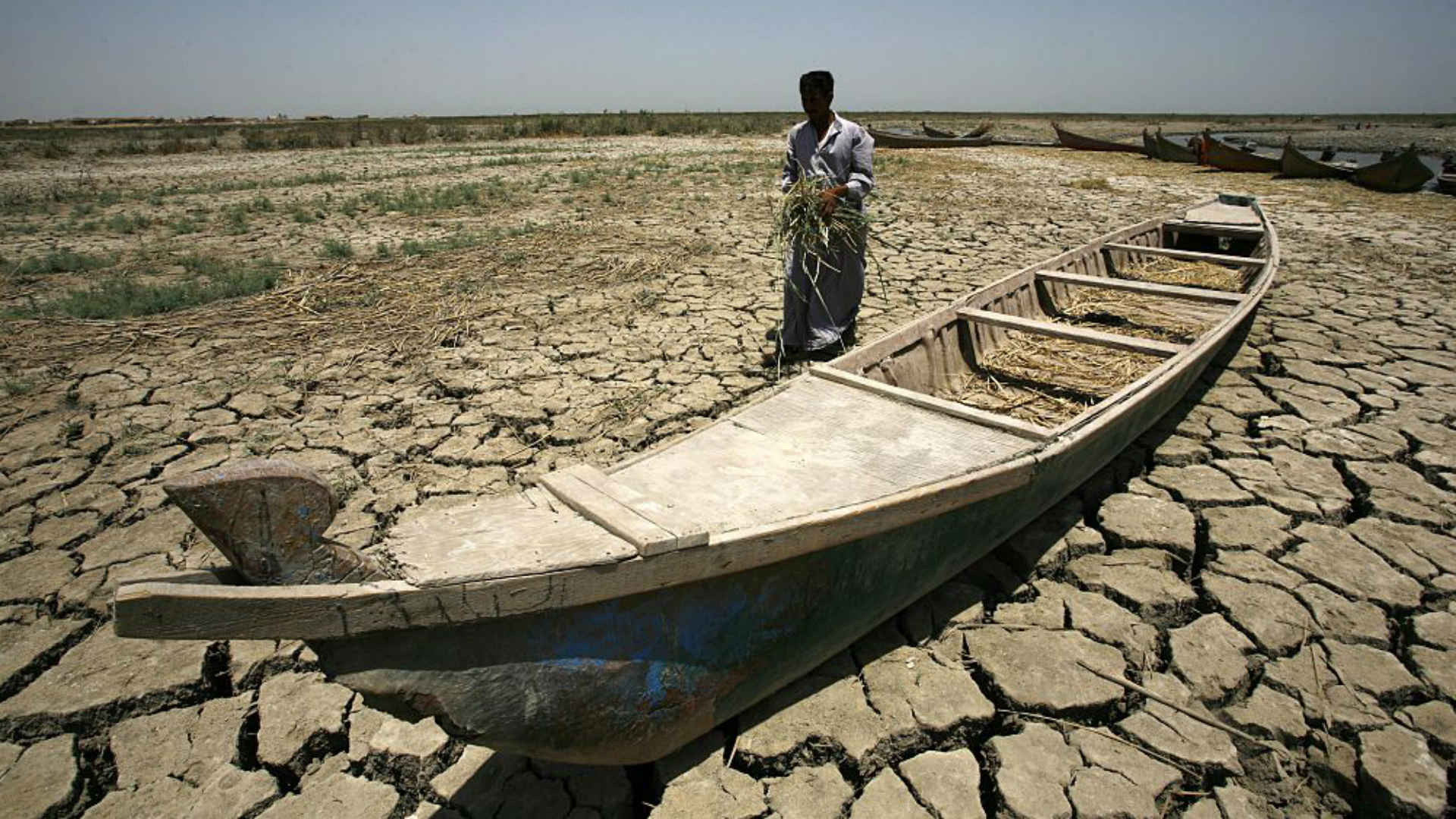 Iraq is struggling amid the consequences of dire droughts (Getty)
Iraqi officials on Tuesday warned of a drastic fall in the flow of Sirwan river, which begins in Iran and feeds the Darbandikhan Dam in the Kurdistan Region of Iraq, AFP reported.
Low precipitation and dam-building in Iran have been blamed for this decline.
The Sirwan river originates in the Zagros mountains of northwestern Iran and flows to the Darbandikhan Dam in northeastern Iraq before going through the Diyala Governorate and joining the Tigris south of Baghdad.
The dam's director, Rahman Khani, said "there has been an unprecedented decline," and added "The water level has fallen by 7.5 meters in one year".
Khani told AFP that the dam had only received 900 million cubic meters of water this year, a fraction of the annual average of 4.7 billion cubic meters, attributing the drop to low rainfall and "the building of more dams in Iran which retain water".
The decline has led to a 30 percent fall in the dam's electricity production levels and impacts agriculture in Iraq's Diyala Governorate, Khani warned.
Iraq has suffered severe water shortages in recent years due to droughts and upstream dam-building in the neighbouring countries of Iran and Turkey.
This has led Iraq's Water Resources Minister, Mahdi al-Hamdani, to call on his government to raise a complaint against Iran at the International Court of Justice in The Hague.
Senior Iraqi adviser at the water ministry, Aoun Thiab, has said that Iran is "violating international law by diverting a river flow", but added that seeking justice would be "a political decision and not a technical one".
Iran has itself been facing a worsening water crisis in recent years, which experts blame mainly on its immethodical construction of dams and poor management of the country's water supplies.
Water shortages in Iran's Khuzestan province triggered widespread nationwide protests in the Islamic Republic this past summer, and several protesters were killed amidst the crackdown by state forces