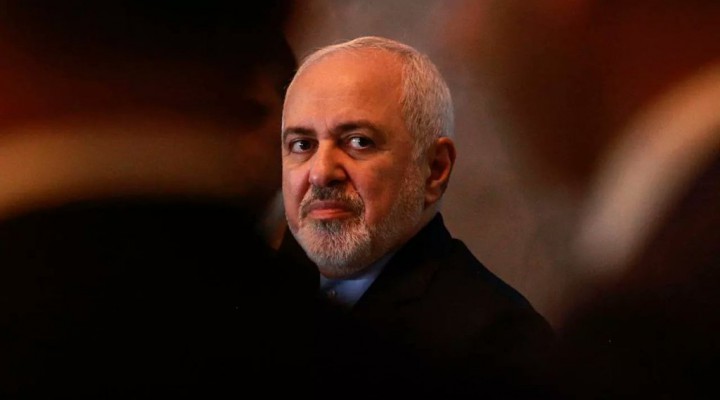 Iran imposed travel bans on 15 people for alleged involvement in a leaked audio recording in which the foreign minister criticizes the influence of the Revolutionary Guards on Iranian diplomacy, a semi-official news agency said on Thursday.
The leaked audio tape revealed Mohamad Javad Zarif discussing internal power struggles. Zarif said he had "zero" influence over Iran's foreign policy. The revelation made a political storm in the country.
"According to a judiciary source, 15 people involved in the interview have been banned from leaving Iran," the semi-official ISNA news agency reported.
Some lawmakers have called for Zarif's resignation.
President Hassan Rouhani on Thursday replaced the head of the state-run think-tank that was in charge of conducting the interview. Authorities have said the recording was part of a wider project with government officials and was produced for state records rather than for publication.
"Hessameddin Ashena, head of the Strategic Studies Centre, had resigned ... President Rouhani has appointed the cabinet spokesman Ali Rabiei to replace him," state news agency IRNA reported.
Ashena, who Iranian media said was present during the seven-hour interview with Zarif, is also an adviser to the president.
Reacting to the leaked audio tape, Rouhani warned against internal division sown by the country's "enemies."
In the leaked audio tape, Zarif said the Revolutionary Guards Corps are in control, overruling many government decisions and ignoring advice.
In one moment on the tape, Zarif even complained about Qassim Suleimani, the commander of the Guards' elite Quds Force and the foreign-facing arm of Iran's security apparatus, who was killed by the United States in January 2020.
Zarif declared that the general undermined him at many steps, working with Russia to sabotage the nuclear deal between Iran and world powers and adopting policies toward Syria's long war that damaged Iran's interests.
"In the Islamic Republic the military field rules," Zarif said in a three-hour taped conversation. "I have sacrificed diplomacy for the military field rather than the field serving diplomacy."