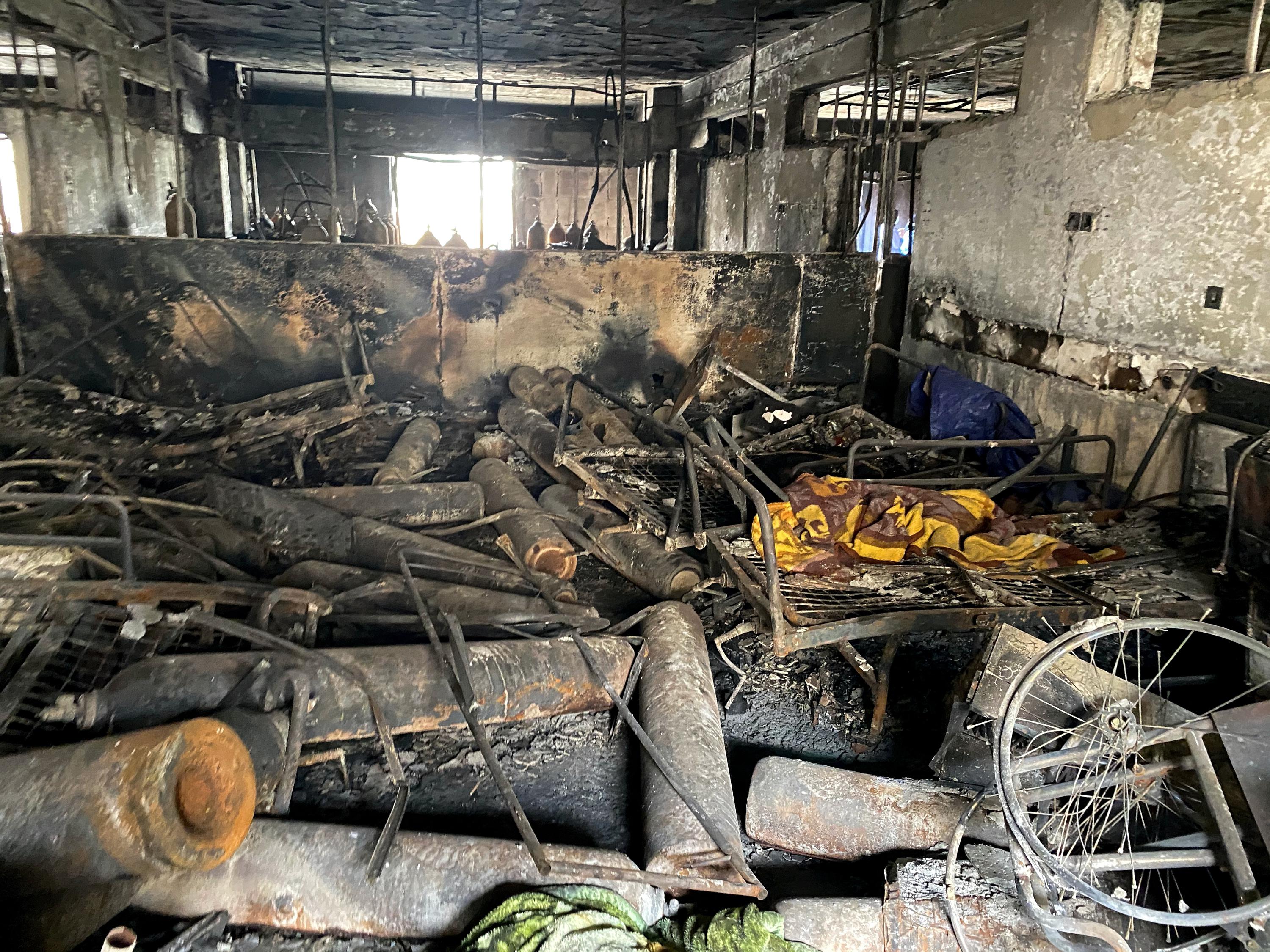 Fire at Baghdad's al-Khatib Hospital that led to the death of at least 82 on Saturday night was sabotaged by Hashd al-Shaabi forces, an eyewitness told Avatoday on Thursday.
The eyewitness, who talked on condition of anonymity said, minutes before the incident two men responsible for the incident entered the hospital and shut the main gate as well as the elevators.
"One of them had a military costume and the other one was civilian" he said, "they told the reception as well as the hospital management to shut down the main gate as well as the elevators."
"As far as I understood from their conversation with the hospital staff, they were belonging to Saraya al-Salam."
Saraya al-Salam is a Shiite militia under the control of Muqtada al-Sadr and a branch of pro-Iranian group of Hashd al-Shaabi.
The eyewitness added that three days before the incident several men filmed the hospital.