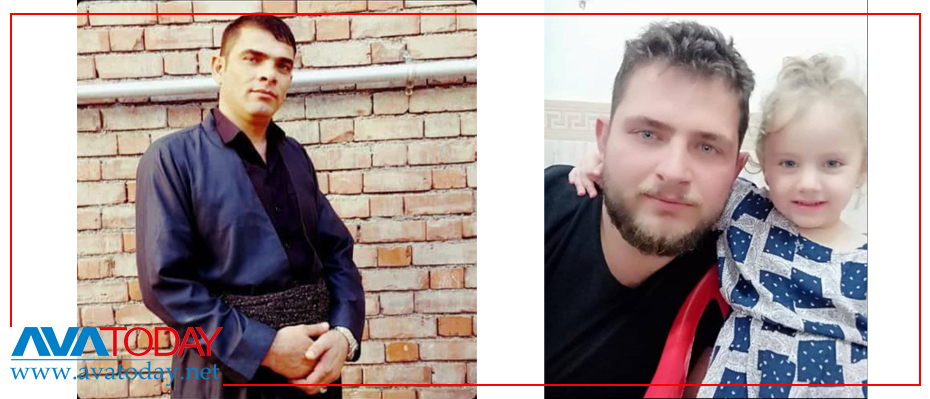 Iranian Revolutionary Guard Corps (IRGC) on Wednesday killed Osman and Abdullah Naderi, two brothers in the Shinabad district of Piranshahr city in West Azerbaijan, a close relative of them told Avatoday.
According to the relative who talked to Avatoday on condition of anonymity, on Wednesday, 2 pm, Osman who had been working in a carpet cleaning firm along with his brother were heading to their house when IRGC forces opened fire on their car and killed both. 
"Osman, 26, and Abdullah 38, were murdered. Then their bodies were taken by the IRGCs," the relative said, "after they (IRGC) realized that Osman and Abdullah were innocent, they planned a scenario."
"IRGC intelligence agents came to the house of Osman and Abdullah with a bag of weapons. They put the weapons in a room and filmed them before leaving the house and taking the weapons with them," he continued.
Iranian ministry of Intelligence later issued a statement and claimed that their team had defused "a terrorist plot."
"On the evening of the attack, Maruf, the victims' father and their uncle were taken to IRGC's intelligence office, threatening them not to talk about the incident," the relative added.
According to the relative, the IRGC forces did not allow relatives or family members to see the corps.
"Their bodies were targeted with more than hundreds of bullets, their bodies were damaged," he added.
IRGC, in a statement, said that the two brothers were killed in a clash.
Several eyewitnesses told Avatoday that "Osman and Abdullah were unarmed," and that gunmen in IRGCs' uniform shot the two brothers to death.