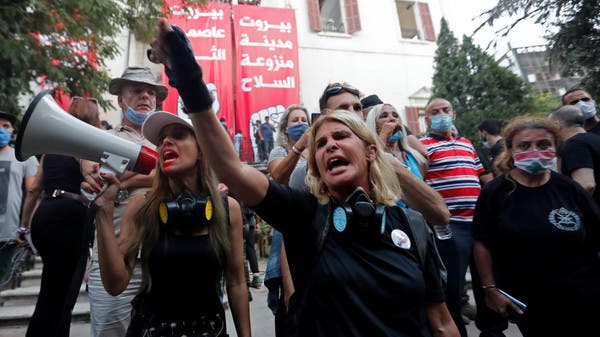 Protesters in front of the Lebanese Foreign Ministry building chanted Saturday "Iran, get out! Beirut is free, free!" during the anti-government demonstrations in the wake of the deadly Beirut explosion.
Thousands of protesters expressed their anger and disappointment at the authorities they blame for turning the capital into a disaster zone. They have also called Iran to leave Lebanon and not intervene.
The crowd on Saturday blamed Tehran for providing military and financial support to Hezbollah, a Shiite political and militia group based in Lebanon.  
A group of protestors led by retired Lebanese army officers stormed the foreign ministry building and put up banners that read "capital of the revolution" and "Beirut is a demilitarized city."
They also burned a picture of Lebanese President Michel Aoun.