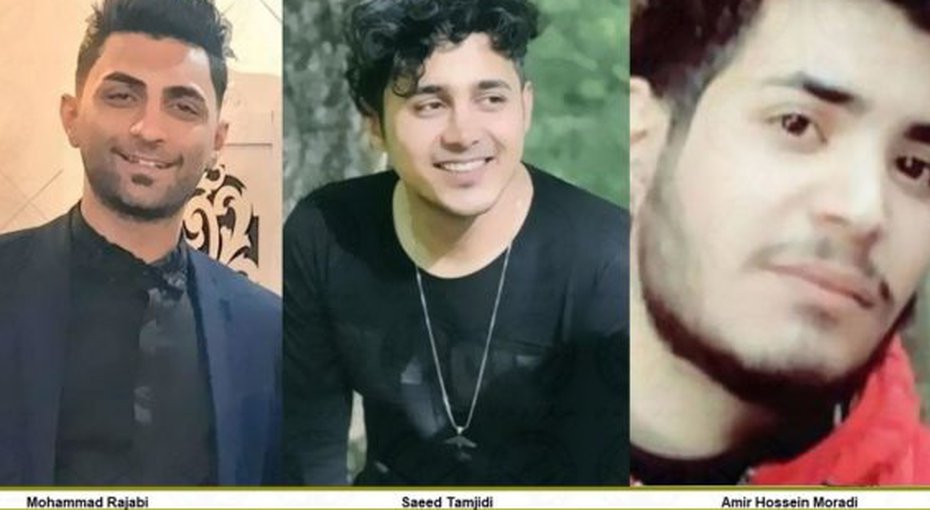 Three Iranian activists Mohammad Rajabi, Saeed Tamjidi and Amir Hossein Moradi are reportedly sentenced to death, reports said.
The activists have been arrested in Tehran during an anti-regime protest in November 2019.
There were contradictory reports about the activists' sentences, with some rejecting their death sentence. Human rights activists however expressed their worries about the fate of these activists in Iran.
According to a report by Iranwire, Rajabi and Tamjidi, who managed to escape the country in January last year, were deported by Turkey after an Iranian President Hassan Rouhani's trip to Ankara.
Turkey is highly criticized for cooperating with Iranian intelligence agency, arresting Iranian opposition activists and extraditing them to Iran.
Several Iranian political activists who have been registered in the UN as asylum seekers were handed over to Iran by Turkey in recent years. Adel Bahrami, A Kurdish-Iranian activist was also deported to Iran in December 2019.
The US Department of state on Friday condemned the death sentences of Rajabi, Tamjidi, and moradi.
"The U.S. strongly condemns Iran's decision to sentence Amir-Hossein Moradi, Saeed Tamjidi and Mohammad Rajabi to death." Morgan Ortagus, Department of State Spokesperson tweeted, "these protesters were reportedly beaten, denied lawyers, and coerced into false confessions. Iran must respect human rights and stop these executions."
Amnesty International has warned about the unfair trials of Rajabi, Tamjidi and Moradi.
"Their trial was grossly unfair. They were denied access to lawyers during the investigation phase and say they were tortured. Amirhossein Moradi says he was coerced into giving a "confession" that was broadcast on state television and used as evidence to convict them," Amnesty said.