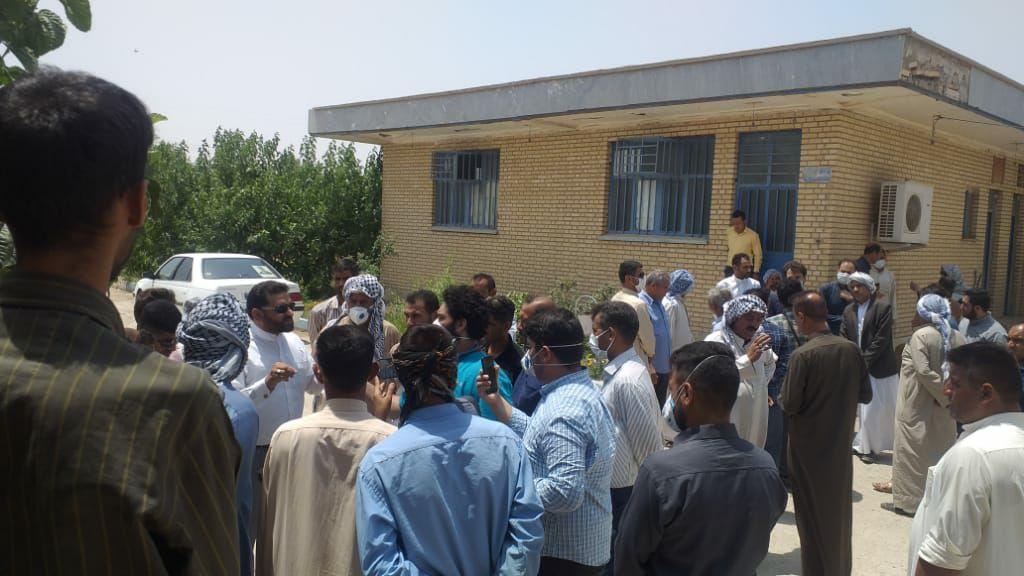 Iranian security forces on Saturday attacked citizens in the city of Ahvaz, who were protesting over poor services and water shortage, a source inside the city told Avatoday.
According to primary information at least two residents were arrested during the protest and dozens of people were wounded as police stormed the crowd in riot gear in an attempt to reopen the road, firing tear gas and rubber bullets.
Photos shared by human right activists on social media showed protesters with wounds on their legs.
The residents of the rural Gheizaniyeh district of Ahvaz gathered in front of the district-governor's office on Saturday morning. The protesters then blocked the Ahvaz-Gheizaniyeh road with burning tires.
The Gheizaniyeh district has suffered from dust storm, poor service and water shortages for years. The province of Khuzestan, where the city of Ahvaz located, has been among the areas hardest hit by the coronavirus.