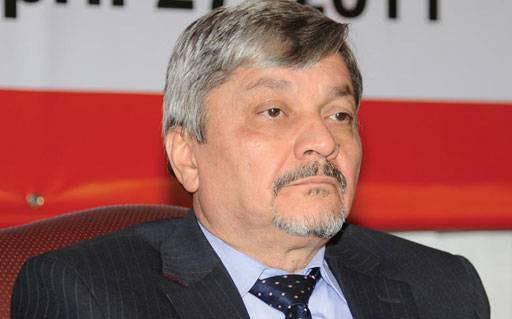 Iraq is expecting a fuel crisis as the United States has ended Iranian oil waivers aiming to cut Iran's oil exports to zero. Former Iraqi oil minister Ibrahim Mohammad Bahr al-Ulloum believes that the country's oil supply is lacking and in need of Iran's fuel despite US sanctions against Tehran.
In an interview with Avatoday, Bahr al-Ulloum announced that Iraq has asked Washington for exemptions from the oil sanctions.
He also revealed that "Iraq will stay dependent of Iranian gas for a while," despite the sanctions.
The following is a translated version of his interview with an Avatoday reporter, which has been edited for clarity.
Avatoday: Can Iraq stick to the US oil sanctions against Iran?
Bahr al-Ulloum: Iraq is trying to get an extension from America for an Iran oil waiver, because finding alternatives are difficult and Iraq's fuel needs are increasing, especially for summer months. Losing 4000 MW is a big problem and cannot be replaced by a third party.
Iraq's future plan is based on two agendas. The first step is to request an extension from the US for the time being as I mentioned and the second step is to ask for US help in finding alternatives for Iranian gas.
Avatoday: In the event that Iraq follows US sanctions, what are the alternatives for fuel imports?
Bahr al-Ulloum: There are limitations with finding alternatives for Iranian fuel. One option is to import fuel from Saudi, traveling from there to Kuwait and then Iraq. But the amount of imports would be 500 MW to 600 MW in the best case scenario of Iraq's transportation and technical ability.
Another option is to use local towers to produce energy as we used them in the past years in cities such as Basrah and other provinces. But we must remember that this project also requires having access to gasoline.
In any case, Iraq deserves some different attitudes from the United States. I would like to ask what was the role of the US in helping Iraq to reach self-reliance since 2004? I had seen no desire or support from Americans to enhance Iraq's ability to produce gas locally. So obviously, no alternatives can be found in the course of six months.
Avatoday: There are reports of US pressure on Iraq to buy gas from the Kurdistan region or Kuwait. Do you believe these are possible alternatives?
Bahr al-Ulloum: Kuwait has no extra gas to export, it is actually the opposite. There are on-going talks between the two countries about Kuwait exporting gas from Iraq.
Regarding Kurdistan, it is the same. The Kurdistan Region has deficit of fuel as well. Kurdish companies are considering importing gas from Turkey.
Iraq's best way of resolving the fuel situation is to develop its technical abilities to produce gas from Iraqi oil fields and fulfill their local needs.
Avatoday: A number of contracts have been signed between Iraq and Saudi Arabia during the Iraqi Prime Minister's visit in Riyadh, how serious are these contracts from Saudi's side?
Bahr al-Ulloum: I don't doubt that Saudi Arabia is willing to support Iraq if they have the possibility to do so. Their aim would be to limit Iran's control over Iraq and this agenda is suitable to the US policy.
I believe Saudi Arabia is an option that can be worked on. The only problem for the time being is that the frequency of Saudi Arabia's electricity power is different than those of Iraqis.
If America finds an alternative for Iranian fuel in the Gulf countries, they will make it happen. Personally, I believe that Iraq is currently depending on Iran and will be for a while, unless we force millions of Iraqis suffer from a shortage of about 5000 MW in the coming months.