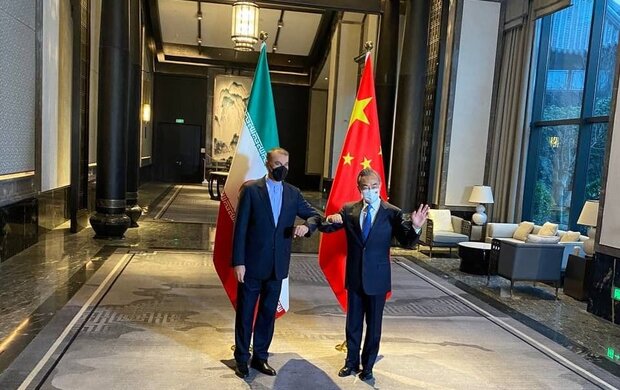 A 25-year strategic partnership signed between Iran and China last year has now entered the implementation stage, Iran's foreign minister said, according to Mehr News Agency.
In his first visit to China as foreign minister, Hossein Amirabdollahian announced the news late Friday after a meeting with his Chinese counterpart Wang Yi.
"While preparing for the visit to China, we had made preparations to be able to mark today as the starting day of implementing the comprehensive agreement between the two countries," Amirabdollahian said, without further elaborations on any specific projects.
Iran and China signed the deal in Tehran in March 2021. It has reportedly entailed economic, military and security cooperation, even as both countries are under different levels of United States sanctions.
China has been purchasing Iranian oil with a discount despite US sanctions in the past few years. Neither country discloses exact details.
"In bilateral relations, we enjoy good coordination and diversity in various issues, and we have made very good progress in line with the interests of both sides," the Chinese foreign minister quoted as saying by Mehr News Agency.