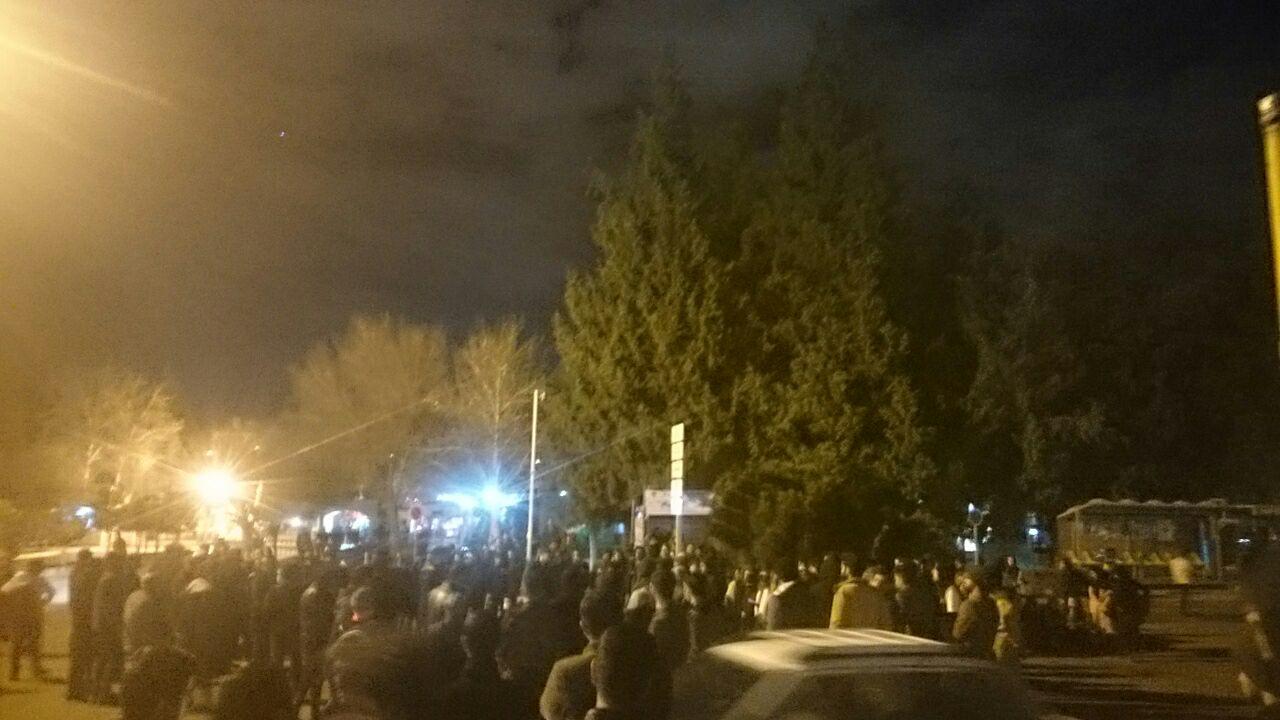 "she was questioned by a security official who forced her to perform oral sex on him and attempted to rape her,"
Amnesty International reported on Saturday that Iranian security forces used "unlawful force" and "sexual violence" against protesters who took the streets for several days, demonstrating Iranian Revolutionary Guard Corps' downing of a passenger jet.
 "The evidence indicates that on 11 and 12 January security forces fired pointed pellets from airguns, usually used for hunting, at peaceful protesters causing bleeding and painful injuries," the report said. "Security forces also used rubber bullets, tear gas and pepper spray to disperse protesters as well as kicking and punching them, beating them with batons and carrying out arbitrary arrests."
"The use of unlawful force in the latest demonstrations is part of a long-standing pattern by Iranian security forces," Amnesty stated.
According to the report, Iranian intelligence agents "maintain a heavy presence" at hospitals and clinic to arrest injured protesters.
"In several videos taken inside Shademan metro station in Tehran, people are heard saying that security forces fired tear gas inside the station," the report continued, adding that using tear gas can cause serious injury and death when used in closed areas. "They must also never be used in a confined space."
Anti-regime protesters, especially university students, took the streets in Mid-January after IRGC admitted that it shut down a Ukrainian airplane, killing 176 passengers on January 8.
"There are reports that scores of people, including university students, have been arrested in cities where protests have taken place," the report said.
"The organization also received shocking allegations of sexual violence against at least one woman arbitrarily arrested by plain-clothes security agents and detained for several hours in a police station," the watchdog added.
"While in detention, the woman was taken to a room where she was questioned by a security official who forced her to perform oral sex on him and attempted to rape her," Amnesty