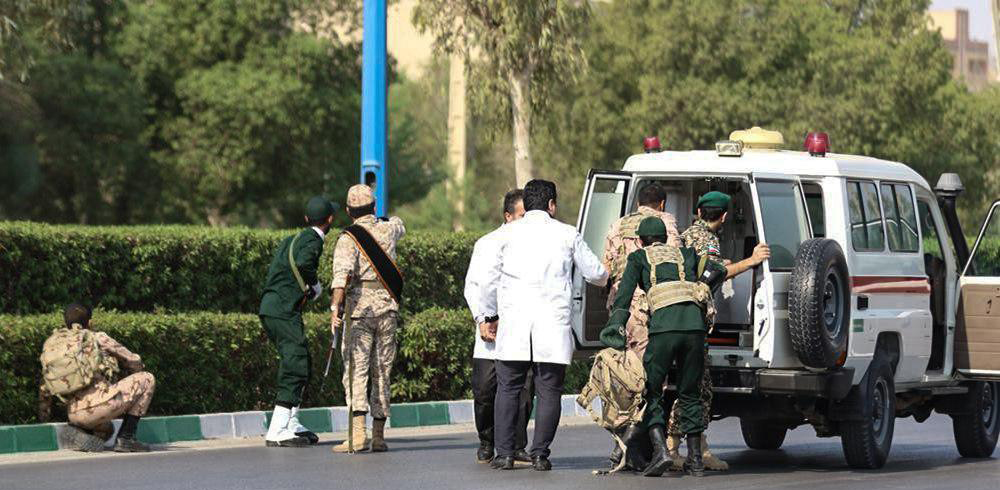 At least 28 people including bodyguard of the head of Ahwaz's Iranian Revolutionary Guard Cops (IRGC) were killed in an attack on a military parade inside the city on Saturday. 

Yaqub al-Tastari, spokesperson of al-Ahwaz Movement (an Iranian Shia group) told Avatoday that "fighters of Ahwaz National Resistance, which includes the city's several opposition movements carried the attack."

A few hours after the attack, ISIS claimed responsibility for the attack. 

"The sleeper cells of Islamic State attacked a gathering of Iranian forces in Ahwaz, south of Iran, while Iranian President was in a military parade," Amaaq news agency, the official website of ISIS wrote.
 A number of civilians including children were reportedly wounded during the shootings.  

"Because the attackers have worn military uniforms, the security forces were confused to find the attackers, so they (security forces) started to shoot blindly and killed and wounded civilians," an eyewitness told Avatoday.

Avatoday published a news in early August that Islamic Republic of Iran is arranging local attacks to pretend itself as a victim of terror as the Iranian regime is internationally blamed for being the top sponsor of terror in the region.