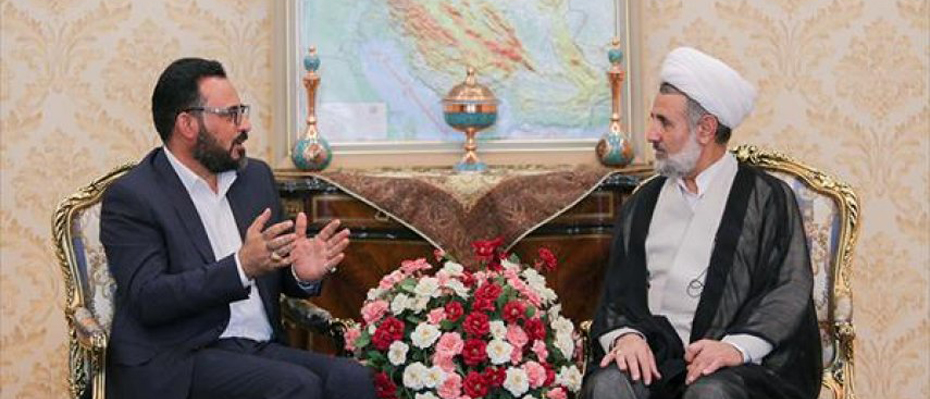 The deputy leader of Iraq's Harakat Hezbollah al-Nujaba movement Nasr al-Shamri has traveled to Iran and congratulated the country's officials on recent downing of US drone by Revolutionary Guards and seizing of a UK-flagged tanker in the Gulf, Iran's Mehr News Agency reported.
Al-Shamri, who is the militia group's spokesperson, met with the chairman of the National Security Commission of Iranian parliament and reportedly discussed the current issues in the region.
He praised the role of Iran "in achieving honor and success for the world of Islam." He also noted that "the pride of these successes" are especially shared among the Shiite community. 
"The oppressors (Western countries) agitate Shias to carry out retaliatory operations against Sunnis in Iraq, but the wise leadership of Shiites prevented such actions to occur," he said.
Al-Nujaba's spokesperson has also blamed the United States for the formation of ISIS as an excuse to renter Iraq, and said, "Several years ago, the Americans signed an agreement to retreat from Iraq, but with the excuse of fighting ISIS, American forces moved into Iraq once again."
Oil tankers were attacked, ships including a UK-flag vessel were detained and US drone downed in the past few months by the members of IRGCs, which designated as a foreign terrorist organization by US.