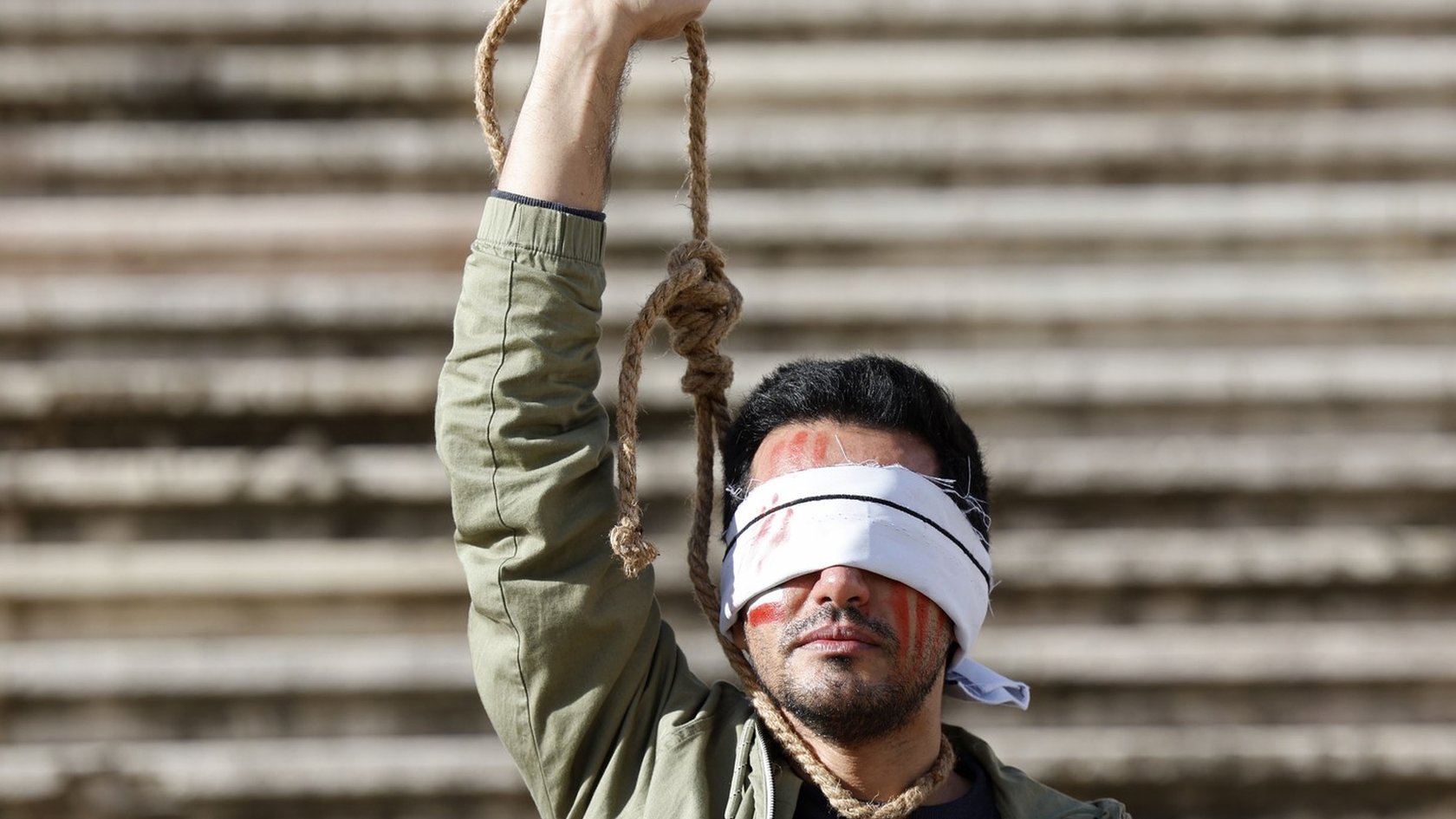 Executions around the world increased to their highest number in five years in 2022, with Iran driving the spike, a new report by Amnesty International shows.
In its annual report, the rights group said 883 confirmed executions were recorded around the world in 2022.
Some 90 percent of the world's known executions outside China were carried out in just three countries in the Middle East and North Africa, the rights group said.
Iran executed 576 people last year (314 in 2021), Saudi Arabia 196 people (65 in 2021), and Egypt 24 people.
"Countries in the Middle East and North Africa region violated international law as they ramped up executions in 2022, revealing a callous disregard for human life," Agnès Callamard, Amnesty International's secretary general, said in a statement.
Iran further increased the number of capital punishment cases in 2023 to spread fear following the historic popular uprising throughout the country triggered by the death in custody of a young Kurdish-Iranian woman, Jina Mahsa Amini, allegedly for violating the strict Islamic dress code for women.
"The number of individuals deprived of their lives rose dramatically across the region; Saudi Arabia executed a staggering 81 people in a single day. Most recently, in a desperate attempt to end the popular uprising, Iran executed people simply for exercising their right to protest," she added.
Hengaw Human Rights Organization, which closely monitors the cases, reported on May 15 that Iran hanged 240 people, including 53 Kurds and 50 Baluch, this year.
Amnesty also raised concerns about the use of the death penalty for drug offences.
Drug-related executions are in violation of international human rights law, which states that executions should only be carried out for the "most serious crimes" -- crimes that involve intentional killing.
"In a cruel twist, close to 40 percent of all known executions were for drug-related offenses. Importantly, it's often those from disadvantaged backgrounds that are disproportionately affected by this callous punishment," Callamard said.
"It's time for governments and the UN to up the pressure on those responsible for these blatant human rights violations and ensure international safeguards are put in place," Amnesty International's secretary general added.