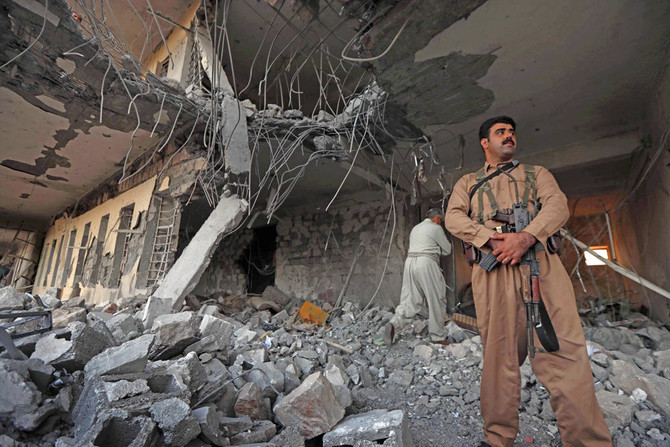 Iran has summoned Iraq's ambassador to protest the presence of Iranian opposition groups at an official ceremony in Iraq's autonomous Kurdish region, Iranian media reported on May 14.
Iran's ISNA news agency said that the country's Foreign Ministry during the May 13 meeting Tehran expressed its "strong objection" to the invitation of members of "separatist groups" to the ceremony."
Iran said, "The invitation is against the recent security agreement between the Islamic republic and Iraq."
Tehran uses the words "separatist groups" to describe Iranian-Kurdish opposition parties opposed to the Iranian government.
In the past few months, Iranian Revolutionary Guards carried out a series of drone and artillery strikes targeting Kurdish-Iranian opposition parties in Iraqi Kurdistan.
At least 13 people including civilians were killed during the Revolutionary Guard's bombing campaign in late September in the Kurdistan Region of Iraq against the Kurdish-Iranian opposition parties, which Iran accused of fomenting the unrest ignited by the death of 22-year-old Kurdish Iranian woman Jina Mahsa Amini in police custody.