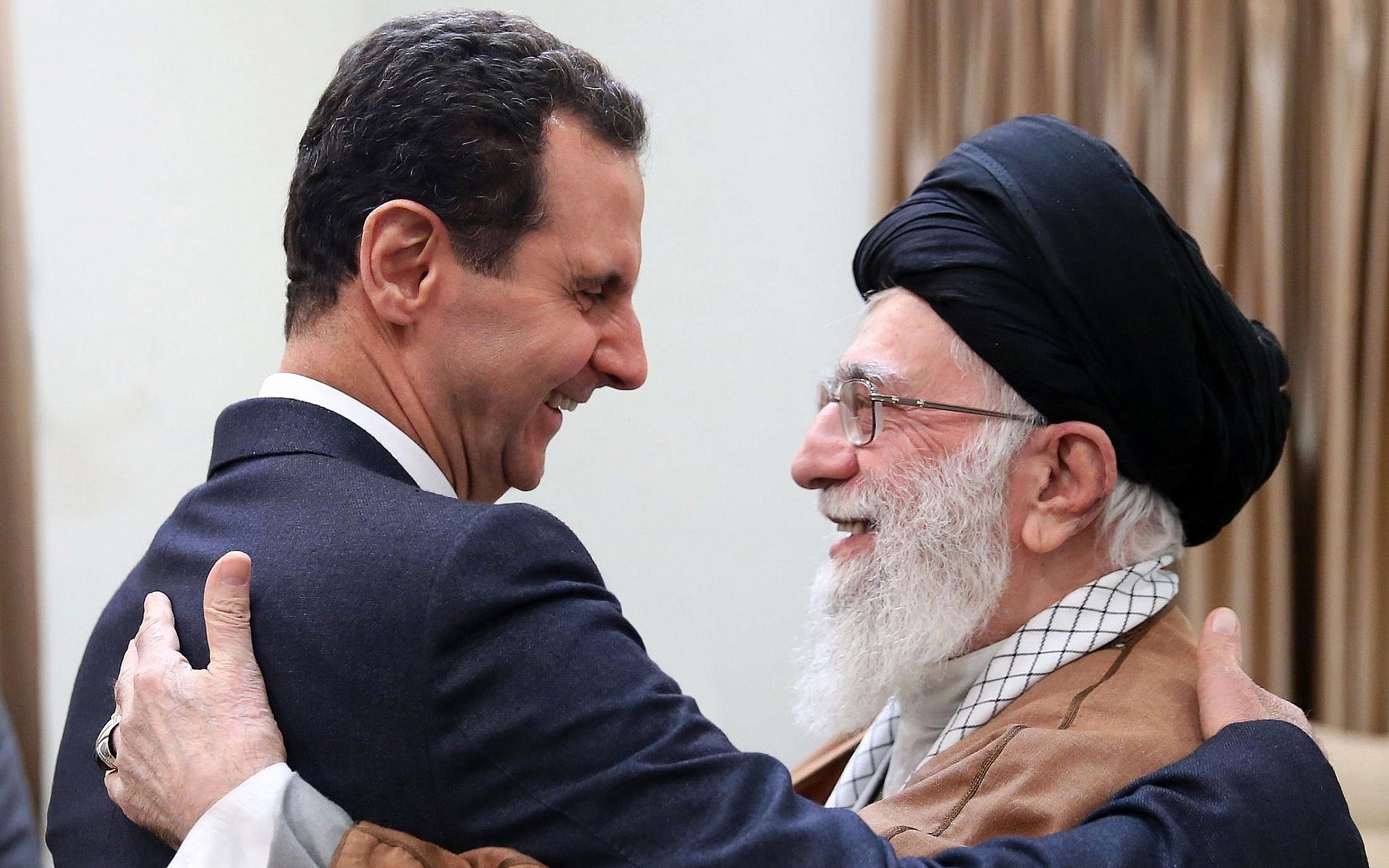 Syria owes Iran $50 billion according to leaked documents from Iran's Foreign Ministry, with fears for Assad's possible assassination creating fear in Tehran the money may never be recouped.
The revelations came after the hacktivist group 'Uprising till Overthrow', affiliated with Mujahideen-e Khalq (MEK) opposition group, hacked the Islamic Republic's Foreign Ministry servers.
Minutes from a meeting of Iran's Supreme National Security Council show Syria's debt goes back to a long-term agreement signed between the two countries in January 2019, under former president Hassan Rouhani. However, the debt has been building for much longer, with roughly $11bn worth of oil given to Damascus from 2012 to 2021.
A combination of aid in the form of military support and cash, the total amount of debt to Iran is estimated to be about $50 billion, though the document said the final amount is still being calculated.
In the first six months of the Iranian year 1400 (from March 2021 to September 2021), when President Ebrahim Raisi was in office, one million barrels of oil were sent to Syria but the Syrians allegedly demanded two million barrels per month.
The commander-in-chief of Iran's Revolutionary Guards Hossein Salami proposed a 1.5 million barrel export for the second half of the year upon the suggestion by Esmail Qaani, commander of IRGC's Quds Force — a division primarily responsible for extraterritorial military and clandestine operations, read the document.
One of the paragraphs of the document referred to Supreme Leader Ali Khamenei's urgency to cash in on Syria's debts, fearing a repeat of its investment in Bosnia and Herzegovina.
One of the first Muslim countries to provide support for the Bosnian Muslims in the Bosnian War (1992–95), the IRGC sent more than five thousand tons of arms to the Bosnian Muslims. In spite of massive investment, Tehran's leverage in Bosnia and Herzegovina has decreased significantly, proving a poor asset for the regime.
The document stressed the necessity of having all terms agreed by the two nations' parliaments to prevent "Iran's expulsion from Syria under any circumstances" as may happen if Iran's proxy leader, President Bashar al-Assad, should be assassinated, a concern raised in the documentation.
It stated that the new term of Assad is sensitive and could lead to his elimination, urging that if the document is not finalized soon, "billions of dollars of Iran's assets will be put in serious danger". Syria is a key strategic asset for Iran as it wields power through its proxies across the region.
The extent of Iranian military expenditures and financial aid to Syria to keep Assad in power is unknown but is believed to have run into billions of dollars at the expense of the Iranian people.