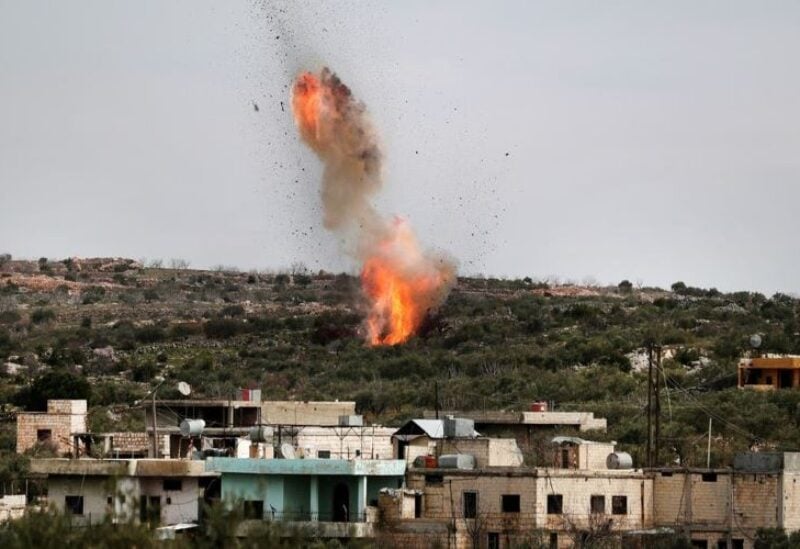 Jordan carried out air strikes on southern Syria on Monday, hitting an Iran-linked drugs factory and killing a smuggler, Reuters reported citing local and intelligence sources.
The sources said one strike hit an abandoned drug facility in Syria's southern Deraa province linked to the Iran-backed Lebanese group Hezbollah, which is allied to Syria's government.
Another strike on the village of Shaab, in the adjacent province of Sweida near the Jordanian border, killed Syrian drug kingpin Marie al-Ramthan and his family while they were at home.
"Both Ramthan's home and the facility were left in ruins," said Ryan Marouf, a Syrian researcher tracking the drug trade.
The drugs factory in the Deraa town of Kharab al Shahem was believed to have been a meeting point for Hezbollah paid smugglers, Marouf said, corroborating accounts by local sources familiar with the matter.
Ramthan, a major drug dealer in southern Syria, has recruited hundreds of Bedouin transporters who join the ranks of Iran-linked militias that hold sway in southern Syria, Jordanian and regional intelligence sources say.
He had been sentenced to death on several occasions in recent years in absentia by Jordanian courts for drug trafficking, judicial sources say.
Two regional intelligence and a Western diplomatic source who tracks the situation in southern Syria confirmed that Jordanian war planes had hit the two drug related targets in a rare raid inside Syria since the over decade-old conflict.