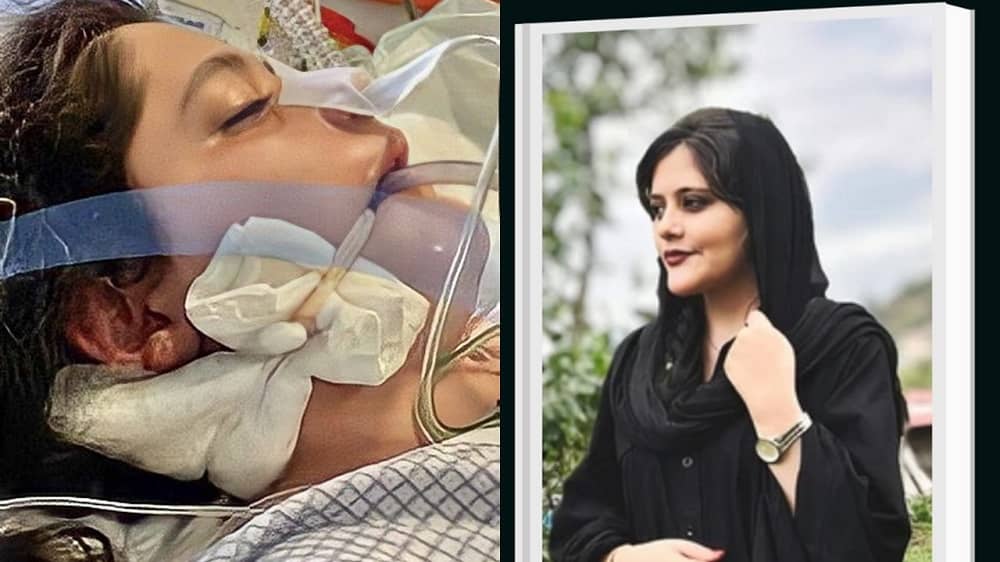 Thousands of people in Sanandaj joined their fellow Kurds in protesting against Iranian regime, following the tragic death of Mahsa Amini in Morality Police custody.
Originally from Saqqez, Kurdistan Province, Amini was visiting Tehran with her family when being arrested by Morality Police for her alleged "improper hijab" and was taken to Vozara detention center.
The 22-years-old Kurdish woman was beaten to death by Morality Police while in custody.
Protest started in Saqqez on Saturday and spread to Sanandaj as Mahsa Amini passed away in Iran's Kasra Hospital.
The hospital released a statement on Saturday saying that Amini "had no vital sign upon arrival at the hospital."  It said that the young woman was taken to the hospital after losing consciousness at the Morality Police headquarter.
The hospital removed the statement shortly after. It was first published on the hospital's Instagram page.
Local reports indicated that at least 15 protesters were hospitalized in Saqqez on Saturday after being wounded by security forces. Two of them are in critical condition.
A video published online showed a young man in Saqqez on the street. He was covered in blood and seemed unconscious. 
Islamic regime of Iran has disrupted the Internet on Saturday in the city, restricting people's ability to share further videos and information on the anti-regime protests.
Local reports also said Tehran cut off Internet on mobile phones in the city. Videos of protesters being wounded by security forces in Saqqez went viral on Saturday morning.
Videos from the city of Sanandaj published on social media showed thousands of people gathered in the street chanting "Death to Khamenei" and "Saqqez is not alone, Sanandaj is backing".
Another video from Sanandaj showed a group of women trying to stop security forces from arresting and beating the protesters.