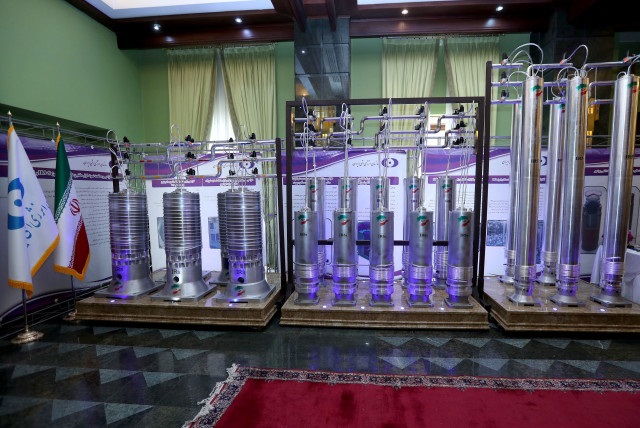 The Iranian centrifuge production site allegedly targeted in a drone attack Wednesday was reportedly on a list of targets that Israel presented to the Trump administration last year, The Times of Israel reported.
"Israel proposed hitting the Iran Centrifuge Technology Company, or TESA, to former US president Donald Trump along with then-secretary of state Mike Pompeo and Gina Haspel, at the time director of the CIA, an intelligence source told The New York Times," The news agency said.
The TESA factory was tasked with replacing the damaged centrifuges at Natanz and also produces more advanced centrifuges that can more quickly enrich uranium, the New York Times report said.
A small drone was reportedly used in the attack on TESA, the report said, citing an unidentified Iranian source.
The report said that the drone was apparently launched from within Iran, not far from the site, and succeeded in hitting the target, according to the Iranian source familiar with the incident.