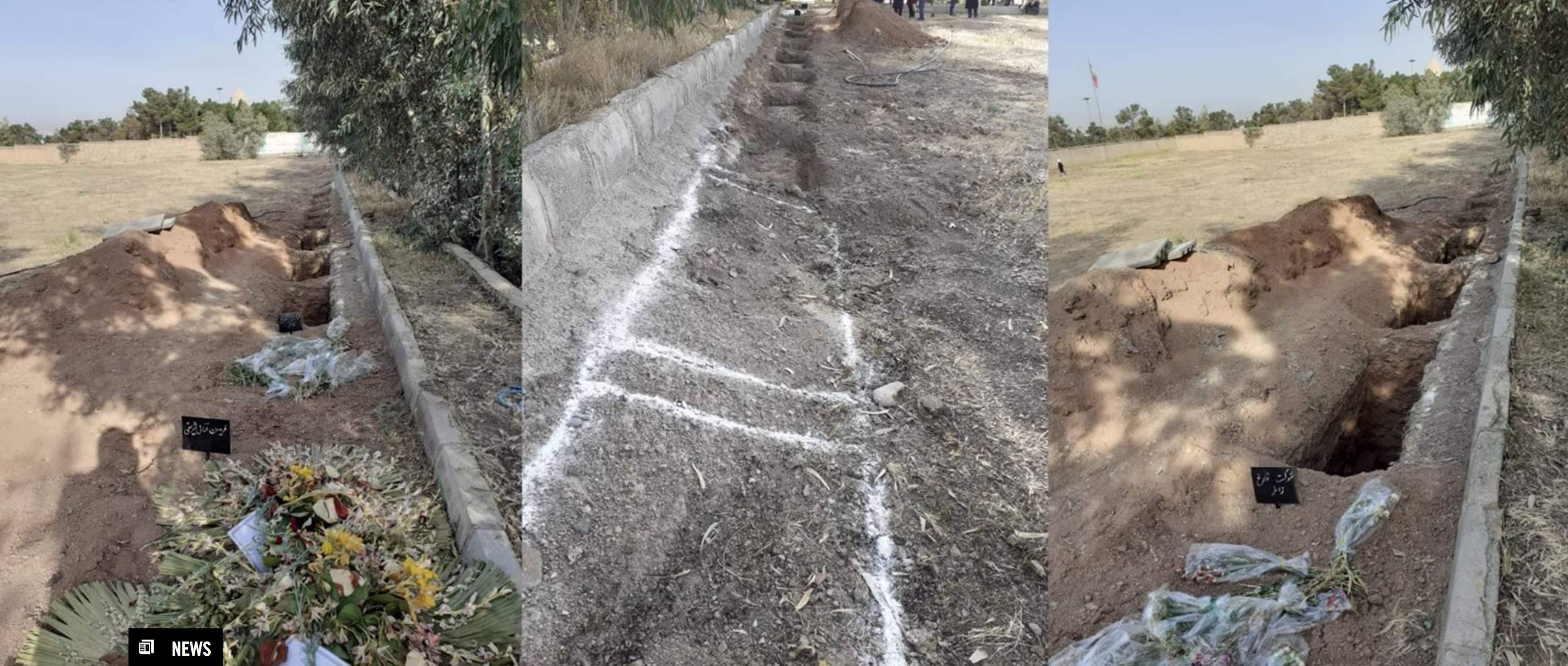 The international human rights organization Amnesty International said Iran is destroying mass grave sites for the victims of the 1988 prison massacres.
"Iranian authorities are banning members of the persecuted Baha'i minority from burying their loved ones in empty plots at a cemetery near Tehran that they have used for decades, instead insisting they bury them between existing graves within the cemetery or at the nearby Khavaran mass grave site for victims of the 1988 prison massacres," said Amnesty International on Monday.
The Khavaran mass grave site is believed to contain the remains of up to several hundred victims of the mass enforced disappearances and secret extrajudicial executions of 1988.
"By pressuring Baha'i families to bury their loved ones there, Iranian authorities are putting the mass grave site at further risk of destruction, tampering with vital forensic evidence, and continuing to commit the crimes against humanity of enforced disappearance, torture and other inhumane acts against the families of those forcibly disappeared and secretly killed," the organization said.
Iran has been trying constantly over the years to destroy mass grave sites.
Tehran wants to "eliminate crucial evidence of crimes against humanity, denying truth, justice and reparation to the families of those forcibly disappeared and extrajudicially executed in secret," said Amnesty International's Deputy Director for the Middle East and North Africa, Diana Eltahawy.
 "As well as causing further pain and anguish to the already persecuted Baha'i minority by depriving them of their rights to give their loved ones a dignified burial in line with their religious beliefs, Iran's authorities are wilfully destroying a crime scene," she added.