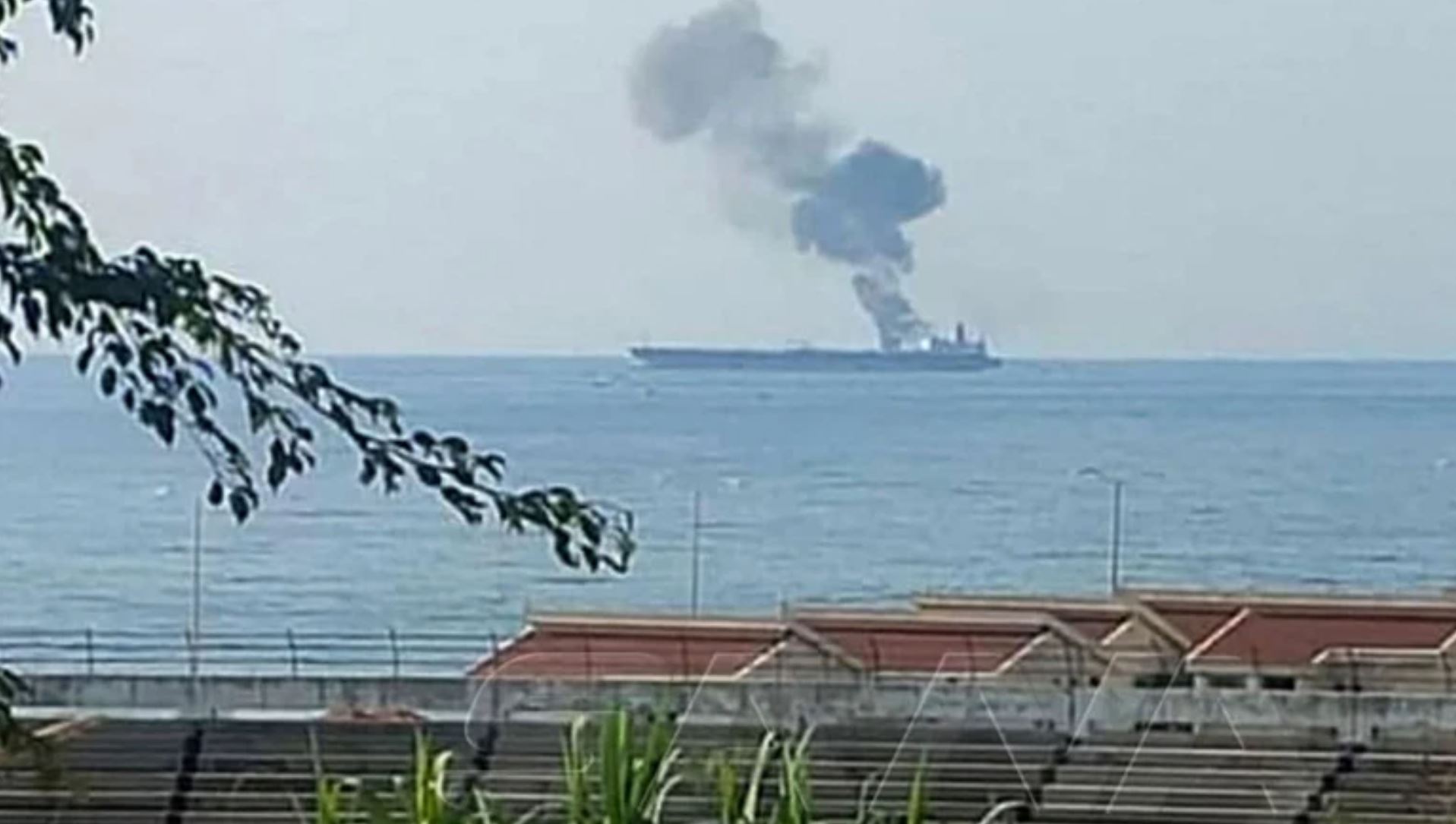 The latest incident comes amid accusations between Iran and Israel of being behind a series of tit-for-tat attacks [Handout/SANA]
International media on Saturday was filled with reports about an alleged "drone" attack on an Iran-owned tanker off the coast of Syria. Tehran denies the alleged assault.
According to early reports the Iranian tanker was struck by some kind of attack, causing a fire and even casualties. This appeared as a continuation of previous attacks on a dozen Iranian ships over the last two years and an attack on an IRGC ship in the Red Sea earlier this month.
But Iran and its regional ally Syrian regime are now claiming that the incident has never happened.
Iran's Tasnim news reported on Sunday and said that "Syrian military official denied any military operations against the damaged tanker, adding: 'After completing the expert review of technical factors, the previous news published by the official authorities will be corrected.'"
Three workers who were "welding" on the ship did suffer some burns. That is why there was a smoke and a fire. It was an accident; the Iranian media now say.
Tasnim says that one worker died at a hospital from burns. "Earlier, some media outlets mistakenly reported that an Iranian ship had been attacked by a drone. The name of the tanker is Wisdom and its flag belongs to Panama," the agency added.