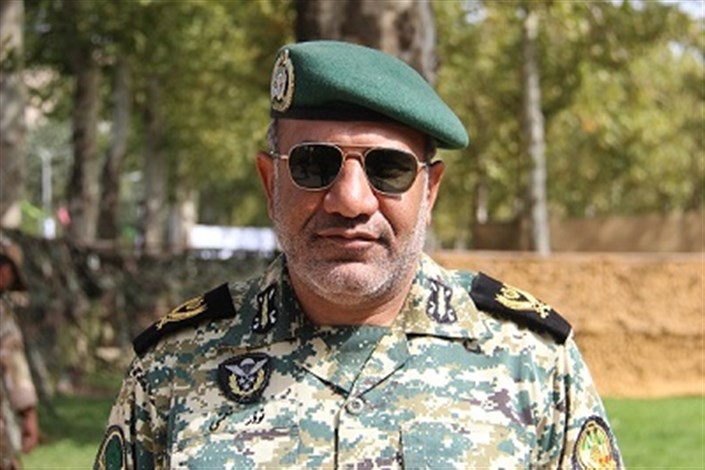 سرتیپ نوذر نعمتی جانشین نیروی زمینی ارتش
A group of Iranian army commanders have seized hundreds of hectares of residential lands in Khuzestan, classified documents received by Avatoday show.
The embezzlement case points to the involvement of brigadier general Nozar Nemati, deputy commanders of Iranian Army's ground force, and Hassan Abdolmaleki, head of the army's engineering and contracts in Khuzestan province, with the collaboration of Seyyed Karim Hosseini, Ahvaz representative in the parliament.
 Avatoday is unable to publish the documents due to security reasons.
According to the documents, Nemati handed over 625 plots of land belonging to the army's 92nd Armored Division on the Imam Reza highway in the Mehrshahr district of Ahvaz, to the technical and engineering company Skele Saz Jonoub owned by Kianoosh Khazaeil, for construction at a cost of 270 million tomans ($108,000) per plot.
Two years ago, the army's 92nd Armored Division was transferred from the center of Ahvaz to the outskirts of the city under the pretext of handing lands over to army personnel. Initially a few plots of lands were turned over to avoid suspicion, but later the rest of the plots were on the market for sale at a price of 2 to 8 billion tomans each.
These plots were given to the contractor at a price of 270 million tomans each and were sold for 2 to 8 billion tomans per piece. Instead of turning over the land to army personnel at a price similar to the one given to the contractor, the army commanders have taken advantage of this opportunity for embezzlement.
Information received by Avatoday shows that prior to the contract with the army's 92nd Armored Division, Khazaeil, the owner of the "Skele Saz Jonoub" company, had no funds in his bank account, and had more than 200 unpaid checks. He has since made a fortune by collaborating in this embezzlement case with the army's generals.
Hosseini, Ahvaz's representative in parliament, has reportedly attended all the meetings with Khazaeil, brigadier general Nemati and second brigadier general Abdolmaleki and showed his total support.
More than 3 thousand billion tomans from Khuzestan's 92nd Armored Division land grab has been divided among Nemati, Abdolmaleki, Hosseini, and Khazaeil.