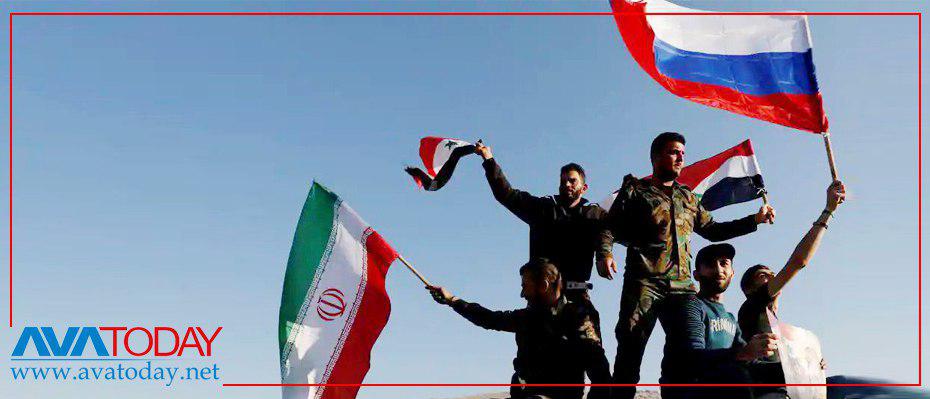 Iranian militias are reportedly hiding behind Russian flags and use their positions in Syria's Hama and Idlib to avoid Israel's frequent strikes, Syrian activists quoted by Qasioun News Agency on Friday.
"Militias (Iranian forces) began moving its military equipment to the bases and Russian points, and raised the military flags in its positions," Mustafa Bakor, the spokesman of Syrian opposition group of Jayesh Al-Ezza was quoted by Qasioun. 
He mentioned areas such as Helfaya, Rahbat Khatab, Baitara university, Hama airbase, Ma'an and Abu Al-Duhur airbase, where Iranians are using Russian flags.
Tel Aviv has recently announced that it will continue targeting Iranian military bases in Syria until they leave the country.
Despite the US's sanctions, the Iranian Revolutionary Guards transfer millions of dollars, weapons and military equipment to Syria. 
The head of Iran's Martyrs Foundation announced in 2017 that 2,100 Iranian combatants had been killed in Syria while "defending the shrine."
The actual number of Iranian soldier killed in Syria is believed to be much higher than the official report.
As Washington's financial pressure against Tehran reached its peak since November, US envoy to Syria promised that US will further push Iran in order to stop their military activities in Syria, Iraq and Yemen.