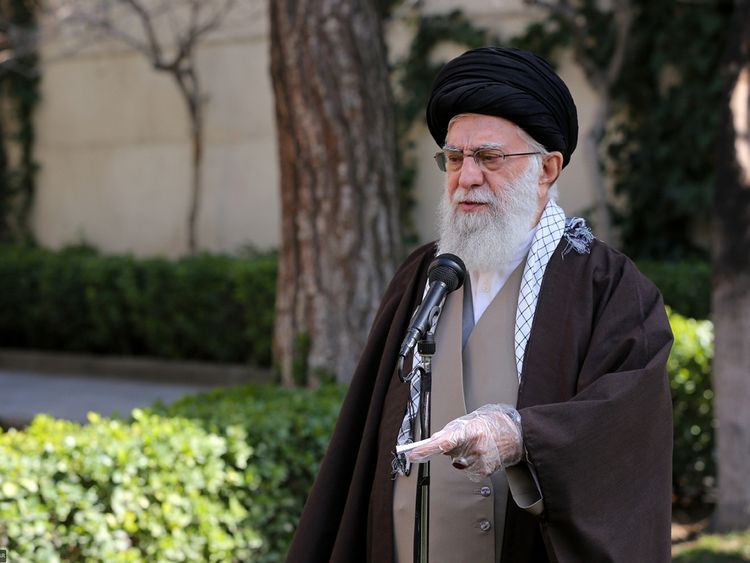 Iranian army launched a military maneuver in 21 provinces upon the Supreme Leader's request after he suggested on Sunday that the United States created "a special version" of the deadly coronavirus to destroy the country.
Iranian Army official, Habibollah Sayari has announced the maneuver and confirmed to state media that it occurred upon Khamenei's request.  
A video received by Avatoday from Tabriz showed on Sunday that Iranian Revolutionary Guard Corps (IRGCs) have set up a military station in the city named it "biological army."
The controversial claim of Iranian Supreme Leader Ali Khamenei, who is the country's top political, military and religious leader, was covered on international media. He used conspiracy theories to refuse the aid US has been offering amid Coronavirus outbreak.
"I do not know how real this accusation is but when it exists, who in their right mind would trust you to bring them medication?" Khamenei said. "Possibly your medicine is a way to spread the virus more."
He also claimed without offering any evidence that the virus "is specifically built for Iran using the genetic data of Iranians which they have obtained through different means."
"You might send people as doctors and therapists, maybe they would want to come here and see the effect of the poison they have produced in person," he said.
Khamenei urged military forces to work closely with the medical team and "combat the possible biological attack."
"Given that there's evidence that raises the possibility of this event being a biological attack, this initiative can also be an exercise in biological defense," Khamenei also said in one of his pervious statement.