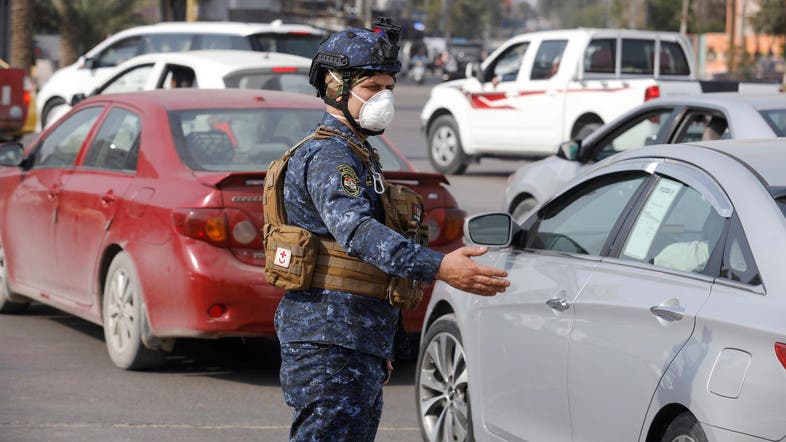 A member of the Iraqi security forces wears a protective face mask, following the coronavirus outbreak, in Baghdad, Iraq, February 29, 2020. (Reuters)
Four people in Iraqi Kurdistan, who have infected with the new coronavirus, had traveled to Iran, local media reported.
A family of three and a woman in the Kurdistan region's city of Sulimanyah are now being quarantined, Kurdistan Regional Government's Health Ministry said.
All the four cases of coronavirus, who had recently traveled to Iran, reported on Sunday.
There are at least 19 cases of coronavirus in Iraq, majority of which, linked to neighboring Iran.
Iraq, along with 11 other states in the region including Pakistan and Turkey, has closed its borders with the Islamic Republic due to the virus's breakout in the country.
So far, hundreds of Iranian people died and thousands more infected by the new Coronavirus.