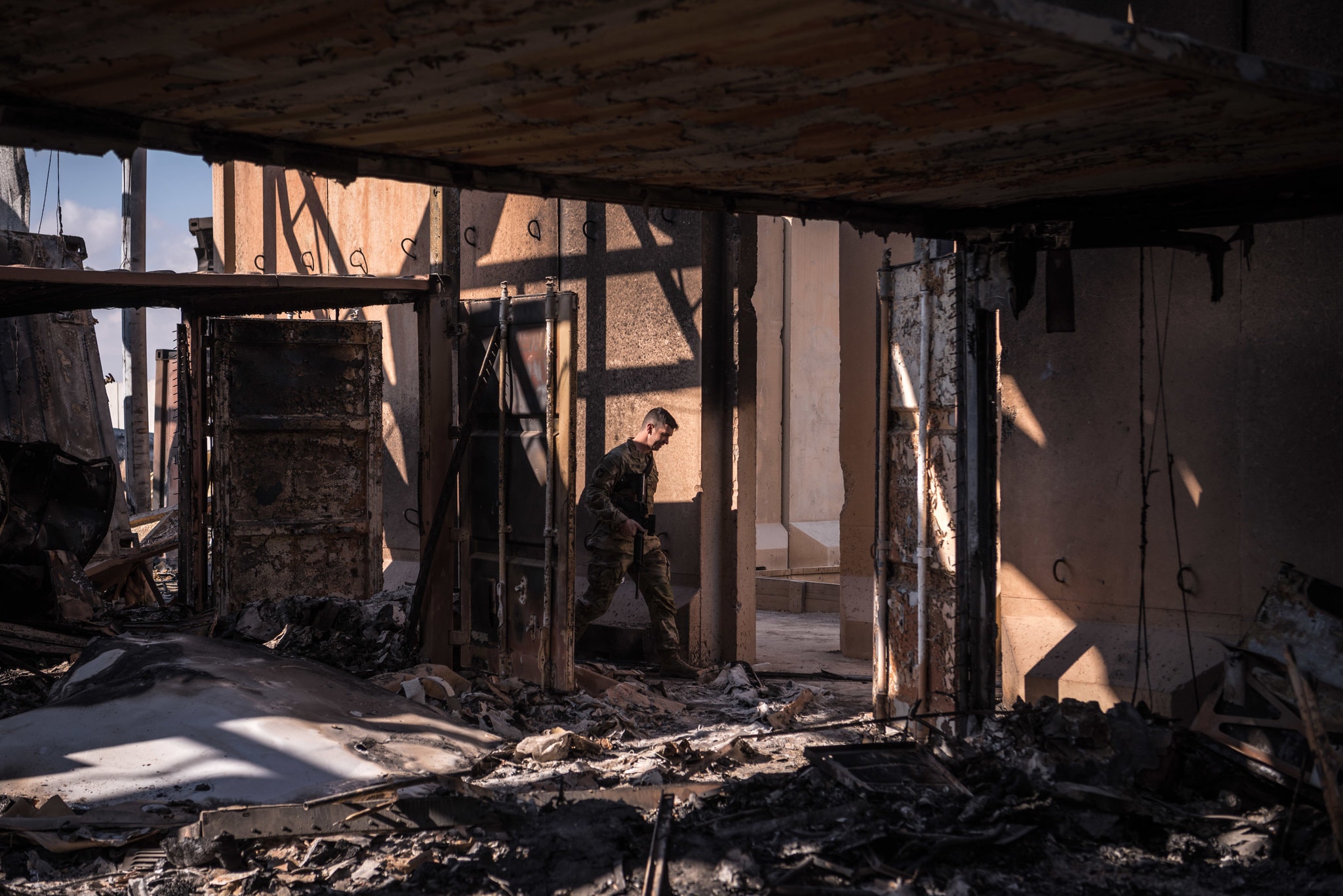 American military personnel surveying the damage to a building in January at Al Asad Air Base in Iraq.Credit...Sergey Ponomarev for The New York Times
Iran's Tasnim news agency reported an explosion it says targeted a "US military vehicle south of Baghdad" and linked the attack to the Iraqi armed group under its own control by using the logo of the group and picture of its militias, the Jerusalem Post reported. 
"It used an image of the Popular Mobilization Units or Shi'ite militias in Iraq to emphasize an Iranian connection to the attack. The PMU are part of Iraq's paramilitary forces and have opposed the US presence in Iraq," Jerusalem Post noted.
Iran said the explosion was targeted a vehicle carrying US military and security equipment near Al-Adawiniya south of Baghdad.
According to the Iraqi sources cited by Tasnim, "the bomb destroyed the wheel of a vehicle but did not wound anyone."
Iranian officials including its Supreme Leader Ali Khamenei have frequently said they will work on forcing US troops to leave the region. Tehran has been highly criticized of using armed groups in the region to fight US troops, further destabilizing the region.